Want tips on how to map out your MAP? Transform your platform? Well, you've come to the right place. Turn your ABCs from Alpha, Beta, Charlie into Automation, B2B, and Capabilities! Is this wordplay too much? Well, tough. It's what you're getting.
In our latest webinar, we spoke to two Toms and one Floris on the latest in all things Marketing Automation, specifically on how you can run through the A-Z of marketing automation platform migrations. An under-covered topic, but a no less important one.
Tom Russel and Tom Ringer, from Red Gate Software, joined Floris Oranje from BluPrintX, who our transcription AI called "Florists, florists around", which sounds like a warning.
The Big Three chatted on the collaboration between the companies, which led to the maximum value from their marketing automation efforts.

But first an introduction for the uninitiated: BluePrintX is a specialist martech and salestech agency, which has built a global network of best-in-class partners, specialist practise, and team of engineers.
Redgate is the leading supplier of complaint database DevOps solutions, who helps teams balance the demand to deliver software fast, with the need to protect and preserve business critical data.
So, quite the double act.
In this session, we were walked through a number of different issues companies face when implementing their MAP, and offer solutions.
Marketing automation needs to keep pace as a business grows. Loads of places get a great platform, then leave it be, preventing them from maturing their marketing. So, Tom² and Floris delve into topics like:
How to audit your platform capabilities

Avoiding common pitfalls

Striving for excellence, and not just getting the job done

The importance of stakeholder management, engagement, adoption, and enablement.
But let's start with:
Do companies even need to replatform?
Right, get out. We don't deal with doubters here.
Now that guy's gone, we can move on.
One reason companies might consider re-platforming might be as simple as this: they are unhappy with their platform. They might not get the attention from their vendors they need, or fatigue has set in.
Another reason might be for a more positive reason: there's a need for the business to consolidate, due to mergers and acquisitions. There might be a new CMO, with a new philosophy, or a new function might've been created. If one business has acquired another that does things differently, a new MAP might be needed to keep everyone happy.
One other reason might be that a business has decided they need to move on, need to evolve, are an independent company that needs no man. MAP. Whatever. But that company might have the need to evolve, and their MAP isn't up to par. So, they'll need to keep up with what they need, in order to achieve.
But what headaches and complexities can arise?
Not to sound too misanthropic, but the issue can be people.
People can often be forgotten, especially at the beginning of the process. Instead, the focus can be put on the new shiny toy. So, marketers have to be aware of the need for training, hiring, and upskilling.
All of this can impact the budget. If the budget doesn't account for upskilling, only the issues surrounding the tool, this can be an issue. The Big Three encourage thinking about the indirect costs critical to the success of these programmes.
So, where do you start when you're trying to migrate?
The lads encouraged attendees to draw up a hitlist of what they want to do, including goals, not just pain points. This could be "what do we want to be doing a few years from now" and "how will the platform support this?"
So, how did Redgate get it going? Well, they had a supportive CMO that understood what the pain points were, and who has a good relationship with the VP of sales. This meant the tight alignment between sales and marketing could function.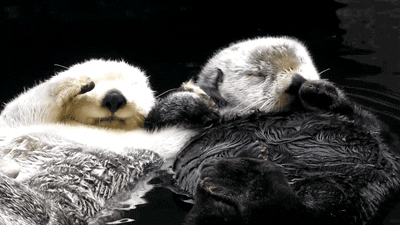 The team approached the process in a slow and relaxed manner, in order to see what was in the space, and reached out to people already using the platforms. This means self-education, and research. From this, they chose Marketo. Marketo then recommended delivery partners, which brought them to BluPrintX.
Throughout, they engaged sales in the process. Involving all users is key!
Tom also recommended taking a step back, and reminding yourself what the brief was, and not going too far off script. As their company has a lot of bright, creative minds, it was imperative to keep the whole process stripped back and simple. This meant turning to the expertise and experience of BluPrintX, who have extensive knowledge they've gained from working with other customers in the past.
And again on the simplicity front, a dedicated group of people was also suggested, for a short period of time.
What's the deal with implementation?
So, after RedGate went through this methodical process to identify Marketo as their solution, what was their project like?
Well, let's say their unneeded data didn't go gently into that good night.
There was lots, and lots, and lots, of stuff in the MAP; thousands of emails, people, and fields, which have built up over time.
This meant massive amounts of assets which needed to be transferred - what can be kept, and what can be culled. This meant the opportunity to do a neater, better job this time around.
This involved talking through pain points, including "how can we pass through better information to sales," and "how can we get the right information at the right time?".
Data Health and Dark Martech
To my surprise, dark martech doesn't involve a person in a deep, cold cave, soldering together CMS systems using wooden planks and stolen catalytic converters. But, it does involve difficulties with integration. So, what do the lads recommend?
With the integration, it wasn't just one piece of tech they were connecting to, so integration could be difficult.
But the process remained straightforward, with a little bit of hand holding by BluPrint.
In terms of data, they had a bit of a problem. They had a lot of iffy data - two million leads dating back to 2004, in fact.
This all led to a revaluation of how the company was working, what they consider a lead, and what they consider a contact.
Next up, the training.
BluPrintX organised sessions with key people, which involved working in 'classrooms', working on real cases, to see how they could use the platform, not just how the platform could be used in general. Manuals and documents can be useful but - let's be honest - they're not always read.
Also, this gave the company the opportunity to prove the USPs of the platform, to the people who liked the old system.
It also didn't hurt that this process meant the joining up, and collaboration, of the sales and marketing function.
So, what played out?
Tom recalled the 'magic moment'.
This was 1 year after the implementation, during the quarter to quarter comparison. The company realised they had achieved a 20% increase in the marketing source pipeline.
Plus, they had cut, then reallocated, the marketing spend by about 30%. Now, that's no small feat!
So, want to watch the full session? Of course you do... 👇 Jump in below. 👇