Ops upside your head said ops upside your head...Op, in the name of name of love...Oppa Gangnam style...There's so many Ops based puns. It's sending me into a bit of a spin, really. There's almost too much choice. The OP-portunities are endless.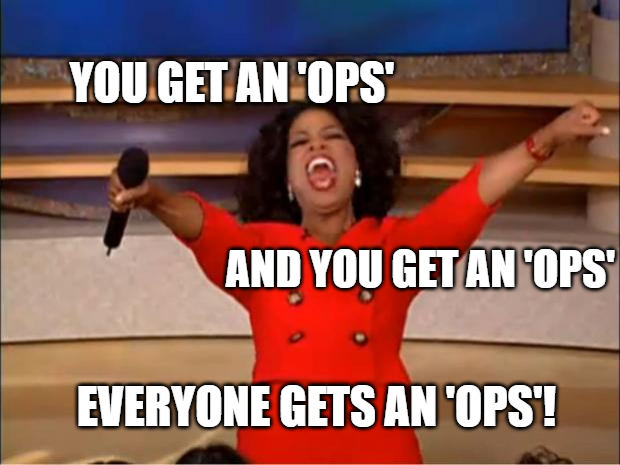 So, let's just jump directly into it. What's what OP, and what OP does what?
What is Marketing Ops (MOPs)?
Basically, MOPs is all the processes that go on behind the scenes of a marketing team. It encompasses the functions of the marketing organisation to ensure the marketing team is successful. This might mean working with the people, systems and technology, and making sure they operate efficiently, and to scale.
Marketing Ops (MOPs) is the backbone of a marketing team. It can deliver planning, governance, and support, in order to allow your marketing team to focus on their jobs - delivering value.

Why do you need a MOPs team?
Well, a bunch of issues can arise if you don't have the right information, about the right audience.
A good marketing ops analyst can interpret a bunch of complex numbers, fill in the gaps, and provide insights. They'll then use this to help the marketing team improve the customer experience, and increase engagement.
Marketing ops can also focus on improving processes and collaboration across teams. Through coordinating parts of the marketing organisational structure, and product management roles, MOPs management can connect the dots between strategy and execution. This means campaign messaging is aligned and on the same page, teams are collaborating correctly, and every step is being taken alongside the CMOs vision and business objectives.
TLDR; MOPs work to combine processes, metrics and tech to support the entire marketing organisation. This is useful.
What is Sales Operations (SalesOps)?
Think strategy. Think tactical. Think reducing friction. Think supporting the frontline sales team. That's SalesOps.
Basically, SalesOps involves providing insight and strategic direction, in order to make the sales team as effective as possible.
Sales operations can emerge as a number of different tactics and processes, including training, software tools, and engagement techniques. This means your sales team can focus on what they are good at - selling.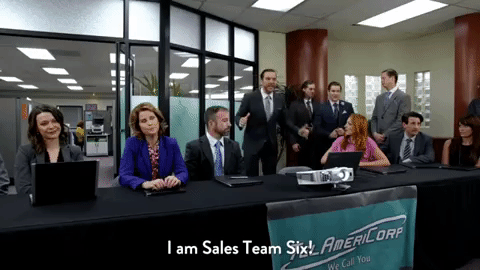 But all of this is about bringing a structure and system to selling, through data-drive strategy and decision making. Overall, this streamlines the sales process, and leads to higher productivity and sales. It's all about removing the friction from the process.
Plus, SalesOps might lend a hand to the structure of the team. This might mean working on improving recruiting and hiring practices, or introducing more effective onboarding and employee training programmes.
But what's the difference between sales enablement, I hear you ask?
So, Sales ops tend to keep an eye on high-level support functions. This means providing support for the sales team, and enabling sales later in the cycle.
Sales enablement on the other hand, focuses on supporting the frontline sales team on the ground, in the early stages of the sales funnel.
Why do you need a SalesOps team?
Nowadays, AI, big data analytics, and machine learning are not an addition, but a default. So sales teams tend to use these tools in order to improve their performance and earnings.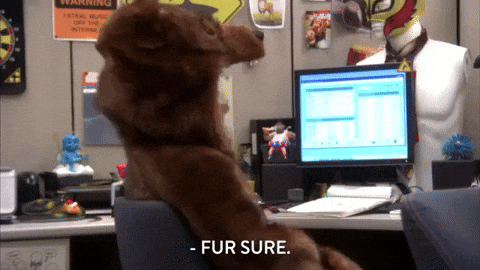 But introducing this tech can be complicated. And using them can be even more complicated. And don't even mention maintaining them. All of this can be pretty distracting for the frontliners. Instead SalesOps should keep an eye, and hand, on the stack.
According to Max Altschuler, SalesOps should own:
Defragmentation & Integration of Technology Tools

Customer Relationship Management (CRM) Platform

Business Intelligence Services

Data Analytics Software

Communication and Conferencing Tools

Content Sharing and Management Contract

Lifecycle Management

Email Automation

Performance Management Software
What is Revenue Operations (RevOps)?
Michael Lowe, of Clari.com, reports that RevOps job titles on LinkedIn are increasing rapidly. In fact, in just 18 months, VP of Revenue Operations titles have increased 300%.
But what is it?
Well, RevOps is a business function that is all about increasing an organisation's revenue, and revenue potential. Shocking, I know.
RevOps drives full-funnel accountability through aligning your teams across a bunch of different channels. This means coordinating and regulating marketing, sales, and service, across a company's processes, platforms, and people.
This gets rid of the siloed departments, with separate goals. This could often lead to disconnected or even conflicting goals, customer experiences, and analytics. So money could be lost in the friction. Instead, RevOps can operationalise revenue across the entire organisation.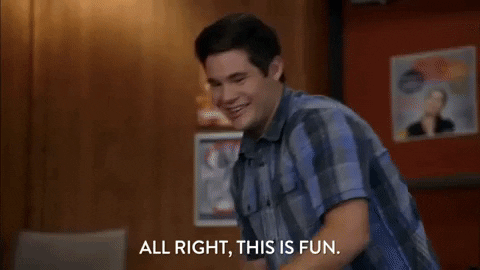 Although, unlike other operations teams, RevOps is separated from the teams they look after. Instead, they report into the senior leadership, like a chief revenue officer, or chief operating officer.
Digitopia.agency suggests that the rise of these positions came from a growing need to solve a few problems.These problems are:
Marketing Technology became increasingly important in the business landscape.
The management of operations across Marketing, Sales, and Service needed to be more efficient and unified.
The customer experience demanded more connectivity and more personalization at scale.
Basically, RevOps is all about visibility and efficiency.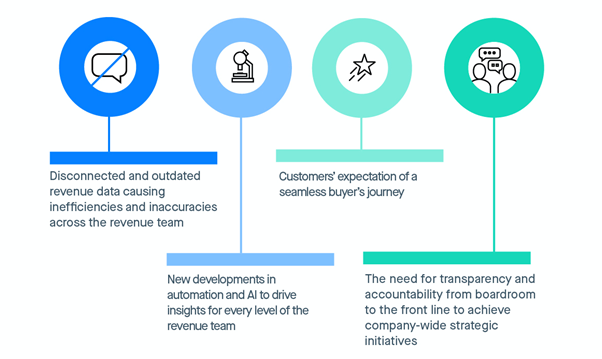 Why do you need a RevOps team?
"Revenue operations was created as an "end-to-end process of driving revenue, from the moment a prospect considers a purchase (marketing) to when you close the deal (sales) to their renewal and upsell (CS)," reports Forbes.
The result of this orchestration is faster growth and more profit."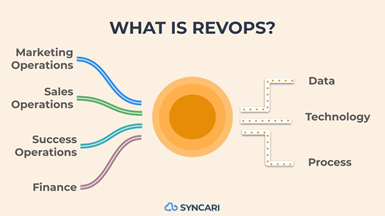 RevOps can help companies to rewrite internal operations, improve customer experience and acquisition, and streamline a company and remove siloes in order to push a focus on revenue. So, you've basically got a designated money-making-machine. When combined with an amalgamated marketing, sales, and service dream team, you've got a connected, efficient, and unified system.
What is Development Operations (DevOps)?
Development Operations is the combination of technology, people and processes, in order to provide value to customers, of quality and quantity.
Like RevOps, DevOps removes silos, and coordinates these teams in order to work more efficiently together. Although, this is all centred around producing higher quality products. So, this would involve collaborations between IT, engineering, QA, and development, in order to create a streamlined, frictionless alliance.
As a result, teams can respond better to tools, and customer expectations. And all of this leads to achieving business goals at a rapid pace.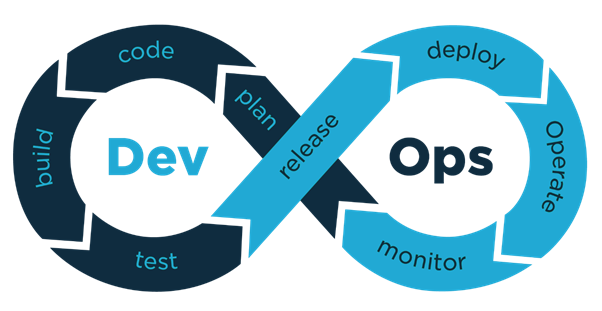 Why do you need a DevOps team?
There's quite a few benefits of introducing a DevOps Team. This can include:
An increased speed in innovation, adaptation to markets.
Security is ensured, by using automated security testing tools.
Improved collaboration between developers and operations teams.
Delivering at a more rapid, and reliable, pace.
Often System Administrator and Developers can be pulled in different directions. Customers might demand rapid changes, innovations, and new features, but will also expect the system to be stable, and effective. So, each part of the business, when focusing on their perception of the customer, can be in conflict with the other.
So, DevOps was created to fill in the middle ground. This means integrating everyone associated with development and employment, aligning their goals and workflows.
What is Product Operations (ProductOps)?
Product Operations is an operations team which bridges the gap between product, engineering and customer success goals and intentions.
This can involve supporting the research and development and go-to-market team, in order to streamline processes, in order to provide the best end product possible. Often, this can appear as accelerating feedback loops, increasing efficiencies, and improving feature adoption.
This'll mostly be behind the scenes initiatives, with ProductPlan outlining the responsibilities of the role as:
Facilitating user interviews and market research
Overseeing QA checks
Analysing data
Developing business processes
Managing the tech stack used by the product team
Working closely with support and sales
Supporting onboarding
Maintaining resources for product managers
"Each Product Manager is aligned with a Product Operations Manager (POM). Together they talk through what they want to build, and then the POM handles some of the more nitty-gritty tasks, like data gathering and market research. They keep the Product Manager supplied with the tools and information they need to get their job done."
Why do you need a ProductOps team?
When their number of new users increased rapidly, the ProductOps team working at Firefly Learning turned to the product data to see why. This meant sifting through, and understanding, which features drew in the crowd. They then shared these insights and discoveries with the product team, so they could focus on these areas, and produce improvements that would create the most value.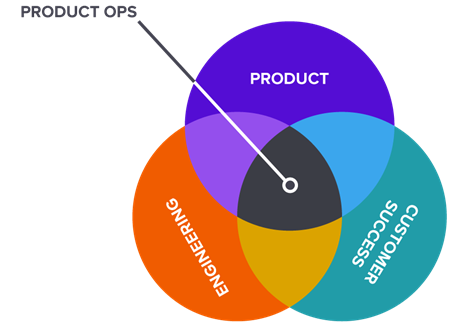 For product-focused companies, every team has to be just that - product focused. This means at every stage of the customer journey, the product should be the main man. So, ProductOps allows teams to make informed, reliable decisions using valuable data.
Product data is collected automatically, so it tends to be relatively clean, meaning decision-makers are given consistent and reliable data. Gartner predicts that by 2021, 75% of software providers will rely on insights from embedded software analytics to inform product decisions and measure customer health. Using this data, product ops can help product management make informed decisions, through supplying them with good data.
ProductOps work well as a team has reached a period of rapid growth, in order to ensure that the organisation can scale with the growth, with a low level of friction and difficulty.
What is XOps?
Including DataOps, MLOps, ModelOps and PlatformOPs, XOPs aims to create an automated, smooth, frictionless tech stack. Basically, it's DataOps 2.0.
XOPs focuses heavily on AI and Machine Learning workflows, focusing on what is known as the productionalisation of AI, which is the process of turning a prototype of a design into a version that can be more easily mass-produced.
It's all about keeping up with the rapid pace of digital tech, and digitisation, which has left a space for AI adoption into the everyday process of a company.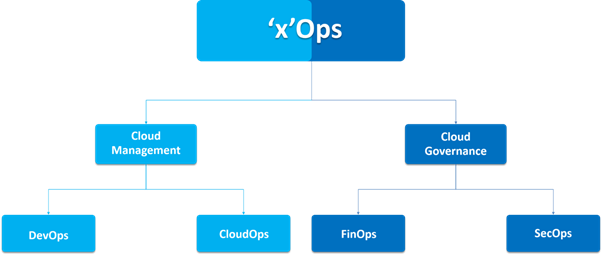 Carlos Melendez, of Wovenware describes it like this:
"It's becoming less of a cutting-edge bonus and more of a necessity, as the time needed to implement AI in a siloed landscape leads to increasingly-lengthy project delays. Building an encompassing XOps process allows automation to be built directly into the data pipeline so there's a seamless transition to what was previously called the ModelOps phase."
He continues: "This kind of integration is meant to reduce the processing times that previously caused bottlenecks in production and made upgrades take months or years. Essentially, it's the unifying of various Ops best practices under the AI umbrella."
Why do you need a XOps team?
It's all about being active. Having an XOps means your data and analytics teams can optimise their processes from the very start, rather than as an afterthought.
XOps also allows for a good level of collaboration between the relevant teams, whilst also monitoring and maintaining tech and analytics. This means breaking down silos, and encouraging efficiency.
"Overall, XOps reinforces the idea that different development teams are cross-functional and work with one another. XOps seems to be the adoption of Agile principles in a DevOps environment, which helps a company scale and produce efficiently," suggests Phil Strazzulla of Cambridge.
"This infrastructure may help businesses formalise processes they're already engaging in to improve the scalability and automation of their workflows,"
So, XOps increases efficiencies, customer experiences, and automation, whilst ensuring reliability and repeatability. If a team needs automated processes, XOps can help build effective Ops processes through specific techniques.