Hello there, Mark. Yes, that's right. I've personalised this entire article for you. If you take every first letter of every sentence, it'll spell out your future, past, and present.
Okay, maybe technology hasn't gotten that far, yet. But imagine how freaked out all the Marks will have been just then.
But you're not here for pranks. You're here to find out whether marketers should invest in personalised video content. The short answer is: yes. The longer answer is: yes, and you should start right now.
80% of Twitter users say they prefer video content. Hubspot reported that over 50% of consumers want to see more video content from brands they follow. So the audience is there. Now, it's up to you to give up the goods.
Already, a whopping 87% of businesses use video marketing as an essential tool. However, the types of videos used to market are also changing. In a space where people are desperate for bespoke, individualised experiences, the logical next step for video is to follow suit. This is where personalised videos step in.
What are personalised videos?
A Christmas e-card with your customer's name and company on it. A video of past projects by your client. A Black Friday advert recommending products from a consumer's favourite brands. Personalised videos can be used in a number of different ways, be it in ABM or D2C, but all provide a personalised and intimate experience for the viewer.
Figures show that over 90% of consumers are more likely to shop with brands who provide relevant offers and recommendations.
Plus, 78% of CMOs think custom content is the future of marketing. In fact, incorporating personalised marketing can provide benefits such as:
A better understanding of your target audience
Improved brand affinity and loyalty
Higher ROI
A shorter, more efficient sales cycle
Greater chance of conversion.
But before you start, remember that it's all about the data. So, what kind of data would you need to make personalised videos work?
"You need to have clean data," says Idomoo CMO Yotam Benami.
"If you don't have the right data, you won't get the right video. But you don't need reams of data to create a personalized video. Start with what you have. Use their first name. It adds a human touch."
Okay, I know this sounds like a hell of a lot of effort. But luckily for you lazy, lazy lot, there's a couple of options for personalised videos, depending on how deep you are into that Handmaid's Tale box set.
Individually made personalised videos vs automated personalised videos
Basically, these two versions of personalised videos serve the same purpose. But it's the process of making them, and the end impact, which differs. And remember, some brands have recorded an 8x improvement on click-through rates with a personalised video, versus standard outbound email campaigns.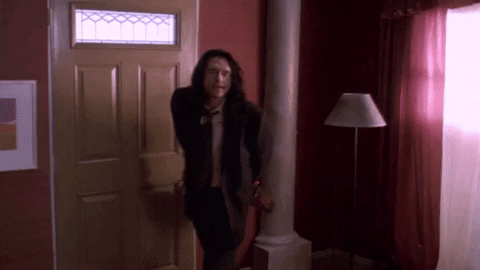 So, choose one, choose both, but don't choose neither. So, what are the two types? Well, you've got:
Individually Made Personalised Videos. In this version, you're creating a bespoke video from scratch for each individual you want to reach
Automated Personalised Videos. With automated videos, you're automating the process, creating a template that can be repurposed for each individual. This means limited intervention on your side, making the whole process quicker and easier, but less specific.
Personalised videos, though super effective, require a lot of time and effort. Although, this effort depends on the complexity and specificity of the video. But even the most basic, personalised video that includes details of the viewer can have a huge and lasting impact. This means that, if on a budget, it's not an imperative to use automation - a simplified, stripped back process can be just as time-saving and money-conscious, whilst being far more impactful.
Automated videos are the king of scalability, however. Though the first few steps require a lot of time and manpower, once this is complete the template can be used for endless recipients. Plus, each of these recipients will feel as if the video has been made just for them. So, if you're thinking mass communication, think automation.
And with 97% of organisations planning to maintain or increase their personalisation budgets, the resources and funds will begin to be available for these larger-scale projects.
Make a date with data
So, what data can be used for video personalisation?
Salesforce's Fourth Annual State Of Marketing Report shows 52% of consumers, as well as 65% of business buyers, will switch brands if they don't receive personalised communication from vendors.
IP addresses and location information, platforms, and (for the time being) third-party cookies, can all be used to help you get creative with your personalisation.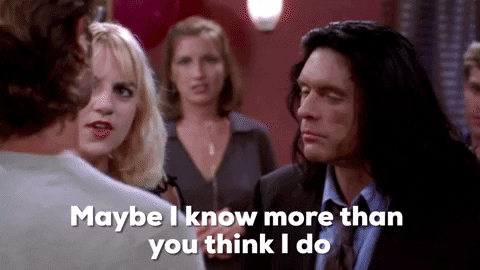 Other factors that should affect your marketing personalisation can include:
Device. What device are your clients using, and how can you optimise for it?
Search keywords. What terms did they use, to arrive on your site or page?
Visitor Frequency. Is it their first visit, second, or more?
Date. When did they visit, what time of day was it, and how close was it to payday?
Referral. What links did they use to get there?
Session behaviour. What did they do when they got to the site? Think navigation, clicks, and page views.

Customer history.

Have they bought from you before?
Who should try video personalisation
If you want to...send out impactful event invitations
People are more likely to respond to a personalised invitation over a generic one. This "to whom it may concern" over "Hey Mark, you cool, cool, guy. Come to our model plane building event, we know you love them."
You can, using personalised videos, personally invite each one of your customers, or leads, to an event, or to a landing page. Plus, you can thank them with a personalised video, taking your events emails to another level.
If you want to...connect with customers through social media
Those personalised elf videos make their rounds every Christmas time, filling up the timelines of Facebook Mums across the globe.
If you want to emulate that pointy-eared energy, then you could try using personalised videos to boost your social media campaigns. It can be a really impactful way of raising awareness, increasing engagement, and strengthening relationships.
This example from Breast Cancer Now is particularly cool. The organisation contacted people who used the hashtag #wearitpink, or if they mentioned the brand. They employed the client's name, profile pictures, photos from the event, and more personal data to create a highly personalised experience.
If you want to...create a personalised brand story
Personalised brand stories can be a great way to draw your audience's attention to your campaigns. It puts your client at the middle of your journey, thanking them for taking part. Remember, 70% of purchases are made because of how consumers feel.
Benefits of personalisation
"Adding personalised videos to your marketing plan can give you the best results in the acquisition phase of your marketing plan," suggests Krishna Bora, writing for Planable.io.
"A potential customer provides his information through website activities, filling forms, and being active on social media."
So, what are the other benefits of personalised videos, and how do they appear throughout the customer journey? Let's start with:
Sales. Personalised videos can help drive sales, as they reach customers at an individual, personal level. 90% of internet users were annoyed by irrelevant, impersonal messaging, an issue avoided when using personalised content.
Engagement. People who received a personalised video spent 62% more time on the campaign landing page. Plus, personalised videos have

around a 4.5x increase in unique click-throughs.

Click-through rate. P

ersonalised video increases click-through rate by around 10x over standard emails.

ROI.

A study by Email Monks stated that

personalised video results in 280% higher returns

than standard, traditional emails.

Conversion

.

75% of prospects

at late stages converted into a closed deal after receiving a personalised video.
Video personalisation examples
Let's have a look at some great examples of personalised video content. There's going to be no elves here, promise.
1. Outdo You With Nike+
Working with AKQA, Nike released a personalised video for their Nike+ users, celebrating their workout achievements. The videos highlight the client's past achievements that year, and offer a look forward to the year ahead.
Each one-minute, illustrated film, is created using location, weather, activity and individual movement data. It was the first time Nike has used member data, which has been adapted to create over 100,000 unique videos.
Users could go into the brand's microsite, log into their Nike+ account, and receive an automatically created video, which could then be shared on social media, for further engagement.
2. Cadbury GLOW
In this example, by Cadbury's, customers were able to create a personalised video 'gift' that took personal photos from their Facebook profile.
90% of viewers watched their personalised video to completion, reflecting a high level of engagement and investment. 12.23% of viewers even went on to share their video with friends and family on social media.
The reaction to this campaign of social personalised videos meant that Cadbury were able to approach their customers' social graphs in an innovative way, and create emotionally engaging experiences.
3. Marketo
To promote an event, Marketo uses personalised videos to personalise invites with their client's names. The video is crafted to make the event seem reliant on the attendance of the viewer.
What Marketo has done well is the seamlessness of the integration. The viewer's name is incorporated well within the action, instead of just flashing up on screen. It's a vital element in the shot, instead of just being added in at points that would be less noticeable. This makes the experience as personalised, and engaging, as possible.
Marketo's personalised event invite increased the open rate by 36%. Plus, it went ahead and increased the click-through rate by an impressive 144%.