Partner Content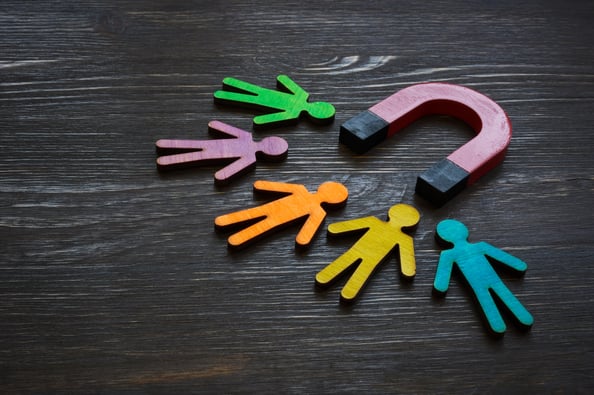 While customer acquisition and marketing initiatives to generate new customers is important, customer retention of existing high-value customers is key. If you are focusing most of your marketing efforts (social media, email or anywhere else) on customer acquisition, you are missing the trick. It costs 16 times more to build a long-term relationship with a new customer, compared to the retention of existing loyal customers. As a result, increasing customer retention rates by 5% increases profits by 25% to 95%.
The goal is to harness loyal customers and turn one- or two-time purchasers into fans who will act as advocates for your brand. But how do you foster loyalty, retaining these great people to create these repeat purchases? You don't need a dedicated loyalty program here – the magic bullet is the customer experience; a positive experience is guaranteed to enhance your retention strategy. Unsurprisingly, 87% of the customers with great purchase experiences will likely buy from the same company again.
Easy-to-Implement Customer Retention Strategies:
#1 LOCALISE CONTENT
If you are a global company, localising your marketing is a great way to improve customer retention and customer satisfaction by making your customer base feel heard and appreciated. Content that is locally targeted has 6x more engagement than posts that were designed for the global market. Deliver content to each recipient in their native or preferred language (across social media, search, email etc.), but also reflect the types of offers and products that are more relevant to their location (e.g. local store stock availability), whether via email, social media or any other channel.
Why implement this tactic?
Enhance customer experience

Improve customer lifetime value

Optimise content marketing

Better customer service



#2 EMAIL RE-ENGAGEMENT
Marketing Sherpa reports that, on average, marketers lose 25% of their email list each year (simply to attrition). Therefore, re-engagement emails play a vital role in the email lifecycle. Simply said, send messages to a customer that abandoned a goal completion process. This can be applied to any case where the action by the customer has indicated a significant intent to complete a goal and the goal is of significant value to both the brand and the customer.
Why implement this tactic?
Retain valuable customers

Reduce call-centre enquiries by pre-empting customer questions with proactive communications
#3 AUTORESPONDER EMAIL
Allow your customers to reply to your newsletters. Replying to an email the customer just received is by far the most natural and convenient way of interacting with a brand and improving customer retention, however, most brands opt for directing responses to "noreply@". This forces customers to look for the contact details on the "Contact Us" page, creating an unnecessary roundabout way of reaching you. Instead, directly route customer replies to a customer service email or trigger an automated response to the customer.
Why implement this tactic?
Decrease calls to customer service

Increase customer loyalty

Enhance customer experience

Improve customer retention



#4 EXIT INTENT
Display an overlay or pop-up when prospective new customers or existing ones are about to leave the page without completing the desired goal. These can be triggered either when the customer is moving the mouse to close the tab or, with the right platform, when the AI predicts a high likelihood that the session will be abandoned. Expert tip: Rather than just asking for their email address, explain the value of providing the email address in the context of what the customer was trying to achieve.
Why implement this tactic?
Decrease session churn

Decrease paid media retargeting

Expand data capturing



#5 BASKET TOP-UP
Incentivize your customers that are about to check out to increase their order with a timely and personalised offer. For example, calculate how much more they need to spend to qualify for free shipping and suggest recommended products that are just above the price point to qualify them for the offer. This will help increase average order values and potentially boost profits within certain product categories. And customers will be very happy they received free shipping!
Why implement this tactic?
Increase average basket value

Increase conversion rates

Improve customer retention
Need more inspiration to create your marketing plan, and ensure retention after growing your customer base? Read the full list of tactics here to start increasing customer retention today.