Partner Content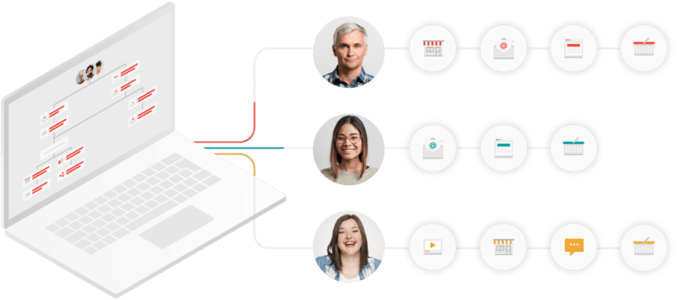 Are you a brand marketer and responsible for driving acquisition? If so, one of the most important journeys for digital brands is how new prospects and customers are introduced to your products or services.
So how do we get this right?
The good news is that you don't have to overhaul your entire marketing strategy. Instead, start small – identify the incremental improvements you can make to bring about real results. As the 14th century proverb goes; from small acorns great oaks grow. There are many opportunities to improve your digital marketing to grow revenue and increase customer engagement. The challenge, however, is picking the right tactics to focus on that will provide the most uplift with the least amount of effort and, more importantly, will not compromise the future growth of your business. And Mapp wants to help guide you through this!
Easy-to-Implement Tactics for Customer Acquisition:
#1 WELCOME EMAIL
Welcome newsletter subscribers with an email or a sequence of emails specifically designed for new customers so that they can become more familiar with your company and products/services. The average open rate for a welcome email is 50%. That makes it 86% more effective than standard newsletters, according to Invesp. The best practice is to keep new subscribers in a 7-day nurture sequence focused on driving the first purchase.
Why implement this customer acquisition tactic?
Drive the first purchase and enrich the customer profile with additional intent-based data
#2 DATA OVERLAY CAPTURE
Capture anonymous web visitor data during key stages of their journey. 74% of companies use web forms for lead generation, with 49.7% stating their online forms are their highest converting lead generation tool. Focus on stages of the journey where the intent to complete a goal is significant, but you are unable to establish the identity of the visitor to re-engage them via email or mobile push.
Why implement this customer acquisition tactic?
Increase your newsletter subscriber database

Enrich customer profile data

Optimize and save paid media retargeting budget
#3 LOOKALIKE AUDIENCES
Find people who are similar to your existing buyers, as this will increase the chance of acquisition. Create a lookalike audience based on customers that interact with specific products in your email campaigns and target them with relevant promotions. For example, if a specific product had an exceptionally high click-through rate, promote this product on Facebook by targeting similar people that engaged with the email promotion.
Why implement this customer acquisition tactic?
Optimize paid media spend for acquisition campaigns

Increase action rate for paid media campaigns
#4 RETARGETING
Synchronize onsite behavioural data across all channels, including email and paid media, to ensure customers are exposed to the most relevant and personalized content from your brand. As a result, the clickthrough rate for a retargeted ad is 10X that of a display ad on average. Segment synchronization across all channels also allows you to re-engaging customers via the most cost-effective channel and prevents wasting money on customers that already completed the transaction.
Why implement this customer acquisition tactic?
Optimize paid media ROI

Increase effectiveness of retargeting campaigns

Increase conversion rates
These are just a few customer acquisition marketing tactics that you can implement right now that will provide the greatest uplift in the least amount of time. If you are struggling with the shift to digital marketing, start small with tactics that you can execute with the tools and resources you already have. Many small improvements will bring about real results for your company.
Need more inspiration to create your resilient marketing plan, beginning with customer acquisition? Read the full list of tactics here to start supercharging your acquisition strategy today.