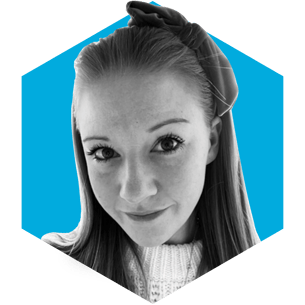 Laura Merten is Capita's Head of Marketing Technology, with 10+ of amazing experience. CRM, UX, IDM, CDP, B2B, IPASS, BI, GDPR...Laura is an acronym aficionado. Rising to Head of Marketing Tech at Capita in just a year, there's no stopping her! She's also a self-described "all-round martech and data nerd". That's why we love her here at Martech Alliance!
Jobs in Martech are always super layered and complex. Your position is no exception! So to make things a little bit clearer, could you describe your role in five words or less?
Maintain and Develop end-to-end martech stack & dataflow
What is your biggest martech/ marketing ops gripe? Don't hold back!
Under resourced to cover all areas of Martech well. Lack of understanding/appreciation for time for implementation of new tech and areas such as change, adoption etc. Tech being purchased outside of the martech team which then is not complimentary to the rest of the tech stack.
It's a bit 2008, but do you have a personal mantra?
Get shit done.
Have there been any women along the way, who have helped you out and supported you?
My last programme director was amazing in leading us, inspiring us and supporting us in all aspects!
How do you see the martech scene in the Post-Covid days? Apart from everyone going straight to the pub, of course.
I think as the markets pick up budgets begin to bounce back we will see another surge in digital transformations with a greater emphasis on digital commerce and data led decisioning. CDPs and DMPs will continue to be key.
What are your own plans Post-Covid? Are you looking forward to being back out, or are you enjoying the Netflix binges?
Can't wait to get back into an office! A lot of projects have been challenging in this remote world, especially when in the discovery and design phase - digital whiteboards and zooms can't replicate being in person.
Do you have any advice for bouncing back from failure or difficulties, especially for young women within the industry?
The best lessons I have learnt are from failing - these are what shaped both the way I manage and work with people as well as the way in which I have approached projects. It is important to reflect on what you did and what you could have done differently. Most importantly it is important to let go of those things that are out of your control.
What career advice would you give to your younger self, on how to succeed in marketing and tech?
Read more, surround yourself with different types of people with different expertise.
What are your plans for the future? By this I mean what are your upcoming projects, and what are you having for dinner?
CDP Implementation, End to end digital commerce roll out, Sushi Samba, Cocktails on the Amalfi coast, buy a house in Spain.
Click here to sign up for our Women in MarTech Web Sesh, to find out more about women in the industry!
AND want to hear from more the incredible women in martech? Then check out #MarTechFest Dial up!