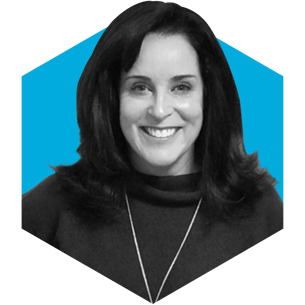 Meet Paula Shannon! The founder and principal of Salosophy, Paula has over 30 years of international sales and executive leadership experience! In the three years she has been at Lilt, she has progressed from Advisor to Chief Evangelist, bringing her invaluable knowledge to the role, every step of the way. She also has a BA in Russian and German, which is хорошо, sehr gut!
If this isn't enough P.S for you, check out her session 'Content tech - The strategy and Stack You Need to Reach a Global Audience', at our upcoming #MarTechFest Dial Up. And it's complete free. Don't say we don't treat you right.
Take it away, Paula!
We want to hear about you, you marketing legend.
Give us a quick overview of what your company does and your roles and responsibilities there!
Lilt is changing the game with our AI-powered translation services that help companies grow faster and improve the customer experience. I act as the Chief Evangelist and help Lilt share their story.
Now summarise that in 3 words!
AI Translation Ambassador
What advice would you give to your younger self to drive your career?
Chase knowledge and experience, not titles.
What bull$hit marketing advice do you hear too often?
The fallacy that there are timeless "Love Brands." People can and do love brands—for a while, for a time, for a period—but, nothing is forever.
What's your biggest martech/ marketing ops gripe? Don't hold back!
Technology Platforms that have not solved for the basics of multilingual content.
We've all read about Mark Wahlberg's insane 2:30am morning routine, filled with golf and cryo-chambers. What's your personal morning routine?
How do you keep motivated, and stop binge watching Netflix and eating crisps all the time? Asking for a friend.
Kinetic energy! I am happy and focused because I have a range of activities, professional jobs, commitments, and causes. These are all positive energy producers.
What up-and-coming trend do you predict will take the industry by storm?
Hyper local experiences that tailor speech, not just to languages, or locales, but to regional speech patterns. As speech becomes more embedded, trust will come when speech feels intimate and close. No longer will it be enough to have a local version of Spanish, for example, but I will react to hearing a variant from my city or village. We saw this with hyper-targeting advertising to Spanish speakers in the recent US election.
If you could recommend one book, podcast, tv show, magazine, piece of bathroom stall graffiti etc. etc. what would it be?
Lessons from Private Equity Any Company Can Use by Orit Gadiesh & Hugh MacArthur
What is your favourite marketing campaign of all time?
The Molson Canadian Beer Fridge Campaign.
Can our audience expect any future projects on the horizon, personal or professional?
I am working on a book—which is a massive deal for me. It will be a new "Playbook for Localization." I am at the first stages, post outline.
What else should we know about you?
From 1969 to 1971 I was part of a Harvard University study on speed-reading for elementary school students. After training, I was able to read at over 675 words a minute in Grade 5 with tested comprehension. Today I clock well over double that. I read at least 2 books a week.
You'll be speaking at our #MarTechFest Dial Up - can we get a sneak peek of your sesh? What's it all about, and what can't be missed?
Technology used to be THE obstacle when delivering content to global audiences. No hiding behind that excuse any longer. I'll use a career's worth of real-world examples to explore how a solid global strategy helps you map your brand on the "glocal" continuum. You will not want to miss some vivid "lessons learned," pulled from the consumer and tech worlds.
Hear more from Paula at her Sesh ''Content tech - The strategy and Stack You Need to Reach a Global Audience'! She'll be giving the inside scoop on all things Mops, including:
How to map your brand on the "glocal" continuum

The way to develop a solid global strategy

How to navigate from case studies and experiences, pulled from the consumer and tech worlds.
Click Here to find out more about our ABSOLUTELY FREE and wonderful #MarTechFest Dial-Up!!!