This week in martech: Tata Communications to Acquire Kaleyra, YouAi Announces MindStudio, Inflection AI Raises $1.3 Billion...and more!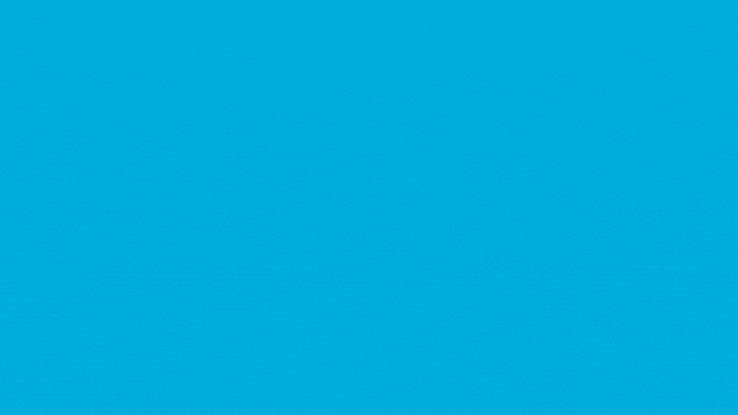 Tata Communications to Acquire Kaleyra
Tata Communications Limited has recently announced its definitive agreement to acquire Kaleyra, aiming to enable global enterprises to deliver personalised experiences to their customers.
Kaleyra is a renowned provider of integrated communication services across multiple channels worldwide, utilizing their proprietary platforms.
Their services encompass messaging, video, push notifications, email, voice-based services, and chatbots, all of which enable targeted personalisation.

This strategic acquisition will provide Tata Communications with a robust and scalable platform. Kaleyra's expertise lies in the business communications sector, particularly within the banking and financial services, retail, and digital commerce industries across various international markets.
Additionally, Kaleyra brings a skilled team with extensive knowledge in technology, engineering, and research and development to further enhance Tata Communications' capabilities.
YouAi Announces No-Code AI Creation Platform MindStudio
YouAi, the artificial intelligence platform backed by the company responsible for Koji and the augmented reality creation tool Metaverse Studio, unveiled the introduction of MindStudio.
This groundbreaking platform enables the creation of AI applications and businesses without the requirement of programming or machine learning expertise, making it accessible to individuals from all backgrounds.

MindStudio stands as a potent and innovative tool that empowers users to effortlessly build and deploy AI apps.
Its unique feature lies in its no-code functionality, eliminating the need for specialized programming skills or in-depth knowledge of machine learning. With MindStudio, individuals can unlock the potential of AI and embark on ventures without barriers or limitations.
Inflection AI Raises $1.3 Billion for 'Personal AI'
Inflection AI, a company based in Palo Alto and a direct competitor of OpenAI, has recently secured an impressive funding round. Led by prominent investors including Microsoft, Reid Hoffman, Bill Gates, Eric Schmidt, and new participant Nvidia, the funding round has generated a total of $1.3 billion.
When combined with previous investments, the company has now raised a cumulative total of $1.525 billion.
According to a report from Reuters, this latest funding round has resulted in a valuation of approximately $4 billion for Inflection AI. The substantial investment and increased valuation are indicative of the confidence and recognition the company has garnered in the market.
InfinyOn and MotherDuck Partner
InfinyOn, a leading provider of real-time event stream processing, and MotherDuck, an industry trailblazer in serverless data analytics, have joined forces in an exciting strategic partnership.
The collaboration aims to drive comprehensive streaming and analytics solutions for real-time data, offering users an enhanced data flow experience.
The partnership underscores the shared commitment of InfinyOn and MotherDuck to empower users with advanced capabilities and seamless integrations, ultimately optimizing their analytics workflows.
By reducing data friction and unlocking new levels of performance and scalability, this collaboration enables users to leverage the full potential of their data.
Through the combined expertise of InfinyOn and MotherDuck, users gain access to a comprehensive suite of tools and technologies.
This empowers them to develop complete real-time data analytics solutions for various use cases, including but not limited to fraud detection, real-time inventory management, and real-time recommendation engines.
Unaric Raises $35 Million
Unaric, a London-based company specializing in building a comprehensive Salesforce product suite through the acquisition, expansion, and consolidation of Salesforce-focused Independent Software Vendors (ISVs), has successfully raised $35 million in a seed funding round. The funding includes a combination of debt and equity financing.
The round was led by prominent investors including LocalGlobe, Concentric, FJ Labs, and Atempo Growth. Notably, influential angel investors from the ecosystem also participated in the funding round, including Sam Gutmann, the founder of OwnBackup, Dave Kellogg, a renowned SaaS expert, and Johan Malmberg, the founder of Hotjar.
This significant funding injection will enable Unaric to further strengthen its position and accelerate the development of its Salesforce product suite. The company's strategy of acquiring, scaling, and consolidating Salesforce-focused ISVs is set to fuel its growth and enable it to deliver comprehensive and integrated solutions to its customers.
Anzu Raises $48 Million
Investors are demonstrating strong confidence in the potential of video games as an advertising channel. Anzu, an in-game advertising company, recently announced the successful closure of its Series B funding round, securing a remarkable $48 million.
This latest investment round significantly surpasses the $15.5 million the company had raised since its inception in 2019, bringing its total funding to $65 million.
Anzu intends to utilize the newly acquired capital to support its growth and expansion plans. This includes hiring additional executive leadership to drive sales and forge strategic partnerships.
The company also aims to strengthen its engineering team and extend its presence in key markets such as the United States and Japan. CEO Itamar Benedy expressed excitement about the company's future prospects and the opportunity to further establish Anzu as a leading player in the in-game advertising industry.
Have you got some martech news you think we should be shouting about? Let us know at hello@martechalliance.com for a chance to be featured.
Not much of a reader? You can check out our weekly News Round-Up videos on our LinkedIn hosted by our very own, Carlos Doughty.
Martech News Weekly round-up - over and out.