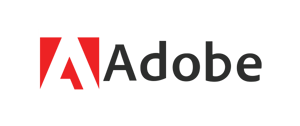 We're bringing you the best insights written in the world of marketing today, thanks to our sponsors at Adobe.
"If you avoid the rejection, you avoid the opportunity," said Dave Trott.
So, in his book "One Plus One Equals Three", Dave details examples of how this phenomenon has happened to real people, in real life, and produced real results.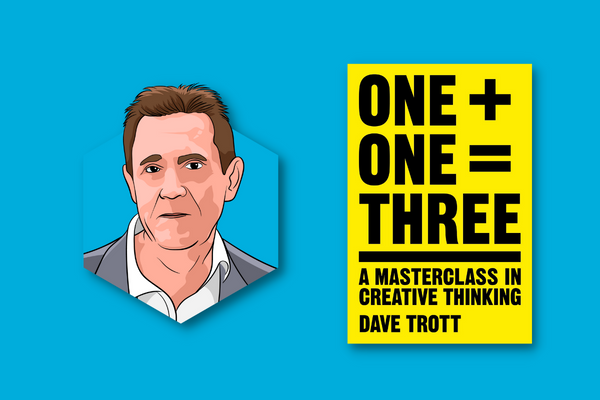 The book is less of a structured "how-to" guide and more of a selection of inspiring short stories which present the reader with extreme, encouraging, and uplifting tales on how people shook up the status quo under difficult circumstances.
Why

is Vital for Any Modern Marketer
Why doesn't most advertising work? Because it's 'right'. It's been debated, discussed, argued, briefed, researched, debriefed, rebriefed, until it's 'right'.

-Dave Trott
Dave Trott's book, One Plus One Equals Three: A Masterclass in Creative Thinking is a must-read for anyone looking to break away from the mundane and predictable. This book is full of useful advice on how to be more creative and think outside the box. Drawing on his extensive experience as an award-winning creative guru, Trott examines the creative process and provides a range of useful tools for improving one's own creativity.
One Plus One Equals Three encourages its readers to think beyond the obvious, break through conventional boundaries and come up with fresh ideas. It explains how creativity can be applied in different situations, such as problem-solving or advertising campaigns, and how these techniques can be used to gain an advantage in business.
The book contains several case studies, showing how Trott has used creative thinking over the course of his career and how it has enabled him to succeed. He also shares a range of practical tips and advice on topics such as brainstorming, problem-solving and working with teams.
The book ends with a chapter devoted entirely to helping readers become more creative and gain an advantage in their chosen fields. It includes topics such as developing new ideas, breaking rules, creating opportunities, managing teams better and working smarter when faced with a challenge.
About the Author
If you can look at something and say 'I like it' then it isn't new.

- Dave Trott
Dave Trott is an experienced entrepreneur and recognised figure in the marketing and advertising industry. He has written several books, including Creative Mischief, Predatory Thinking and One Plus One Equals Three. Through his writing, he has sought to help marketers unlock their creative potential and challenge them to think more strategically.

His work has been cited by many of the industry's leading figures, including Sir John Hegarty of BBH and Cindy Gallop of IfWeRanTheWorld. Dave Trott's insights have also been featured in publications such as The Wall Street Journal, Fast Company and The Guardian. His experience working with some of the biggest brands in the world has earned him a reputation as an influential marketing innovator.

Dave Trott's work has been pivotal in helping marketers to understand the importance of creativity and strategic thinking when it comes to building successful campaigns. He is widely credited with revolutionizing the way that companies approach advertising and marketing. His passion for helping others realise their potential makes him an inspirational figure in the marketing industry.
Top Takeaways
From 18th-century samurai to suits in the boardroom, Dave has a tale for every circumstance. But what are the key takeaways from the book? Well:
It offers practical advice on how to cultivate a more innovative mindset and take risks without fear of failure.

Through thought-provoking case studies and useful tips, this book demonstrates the importance of creativity in today's world and shows how it can be applied in any industry or situation.

One of the most inspiring aspects of One Plus One Equals Three is Trott's passion for innovation and his belief that creativity can be taught.

He makes a convincing case for why it is important to foster a creative environment and provides useful advice on how to do this.

He also discusses the importance of taking risks, not being afraid to fail, and learning from mistakes in order to succeed.



Link to purchase page
Purchase Alchemy on Amazon!
We're bringing you the best insights written in the world of marketing today, thanks to our sponsors at Adobe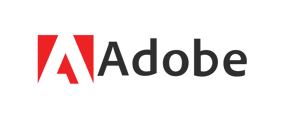 Stay tuned for more! 📖📚