Connected TV is, in basic terms, any device that is connected to a television to support video content and streaming. So think of your Netflix app, your Disney+ app, or your subscription to TrainsDriving ThroughEurope48HourLivestream Streaming app.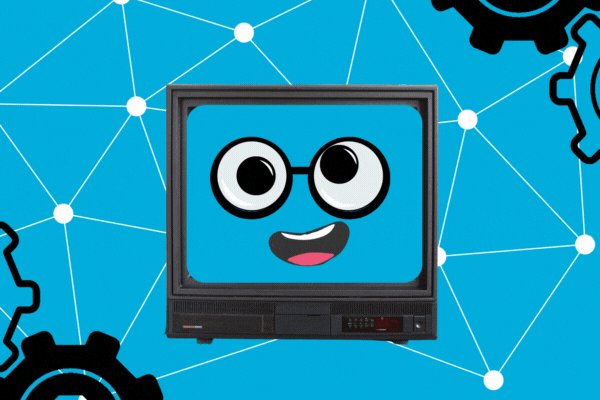 Different types of CTV include gaming consoles like Xbox and PlayStation, as well as streaming platforms like Amazon Fire TV and Apple TV.
The rise of CTV (and Over-the-Top) has led to the move towards "cord-cutting", which is the shift to customers canceling their traditional cable and satellite subscriptions, and choosing streaming or video-on-demand formats instead.
Devices that can be classified as CTV can include:
Gaming Consoles - as we've mentioned, gaming consoles are one of the most common versions of CTV. The console is basically acting as the connected device, with these built-in app stores for streaming video content to the user's television.
Connected Device - These are also referred to as OTT devices. These plug directly into a TV and are connected to the internet, which allows apps and video streaming to be used on the television, whether the TV is a smart TV or not.
Smart TV - This is a TV with a built-in internet connection and media platform. So, no additional equipment is needed to stream content on the TV.
CTV is often seen in comparison to over-the-top. This is the delivery of TV/video content delivery from the internet.
So, this means users don't have to subscribe to a traditional cable or satellite provider to access this content. They can also watch this content on various devices, such as a phone, laptop, tablet, as well as television. This video is delivered in a streaming or video-on-demand format.
Linear TV is almost the opposite of these two examples. Linear TV is a traditional system in which a user watches a scheduled programme when it is originally broadcasted, on its original channel. This can be recorded and watched later. It still has the largest market, but its reach is becoming increasingly fragmented thanks to the competitive CTV and streaming landscape.
The Benefits of CTV Marketing and Advertising
Connected TV allows marketers to reach TV viewers that they couldn't reach without traditional TV marketing or commercials. The technique has the following benefits:
Effective Targeting Capabilities

Over-the-top and CTV audience targeting eliminates the trial and error of finding the right person, at the right time.

Basically, it allows you to speak directly to your core audience. Whereas linear TV is limited in its targeting, CTV and OTT are far more sophisticated and allow for that highly-saught personalization. Beyond the standard geographical and demographic targeting, this technique also allows marketers to segment by individual behaviour, interests, and context.


Measurable Results

Programmatic platforms let you measure the results of your CTV campaigns with digital and traditional metrics, including video completion rates.


A Growing Audience

CTV has an increasingly growing audience. It targets Millenials and Gen-Z, and the new group of "cord-cutters".


Can be Blended with other Channels Including Retargeting

CTV has a good effect on viewers, as the full-screen, full-length videos on a huge digital device can have a far stronger emotional impact when compared with influencer marketing or digital banners on a smaller screen. But it does not come with the ability to get a click action.

As brand resonance and customer engagement are notoriously difficult to measure when it comes to CTV ads, a strong campaign will incorporate other channels by retargeting, Som to avoid over-saturation of the same content to the wrong audience, it's recommended marketers use a strategy focused on targeting individuals with a high video completion rate.

Then you can retarget these individuals with clickable CTAs on their mobile phones, tablets, and laptops. So, it ensures that the messaging is only re-engaging with viewers who have completed the initial ads, so they have higher relevance and a higher chance of sales success.


Reporting and Attributing Performance

A successful campaign can't be run without reporting and tracking. If this can't be measured, it can't be replicated. On top of this, measuring the incorrect metrics can also mess everything up, pronto.

As previously mentioned, CTV ads are not clickable, which makes attributions pretty tricky. But there are a few important pieces of data that need to be thought about first.
Number one, how many of the target customers are watching the video to completion? Then, how many of those consumers are following up and visiting your website? Finally, what device is streaming content, and which device is showing your ad?
How to Measure TV Advertising Campaign Effectiveness
Oracle, a cloud company, has detailed the steps to take to measure a TV advertising campaign.