Partner Content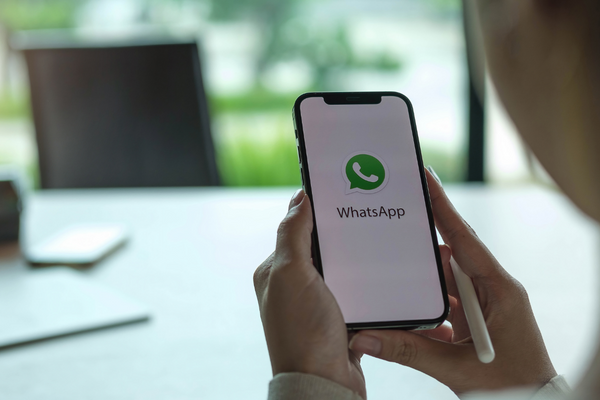 WhatsApp is now the world's most popular messaging app. It can boast over two billion users in over 180 countries, and unlike many of its rivals, that number is still growing.
Until recently, almost all WhatsApp messages were between individuals and of a personal nature. In recent years, companies have started to realise the potential of WhatsApp, and the platform's owner, Meta, which also owns Facebook, has responded by making the system available to businesses.
Companies love WhatsApp because of its informal conversation style that seems to connect in a way other messaging systems can't replicate. It creates a more natural experience where conversations flow more easily.
Consumers are comfortable receiving messages from companies in this format too. A recent survey discovered that as many as 75% of people want to message businesses like they do their friends.
Engagement rates are incredibly high, too, with an average of around 98%.
With the massive potential of the format, it is not surprising that businesses are looking to harness its many attributes.
To take full advantage of WhatsApp, though, businesses need to have a concrete strategy and be willing to adapt their messaging to fit the conversational style customers expect.
To make WhatsApp work, businesses must build up large customer databases on the platform. Companies can't simply send messages directly; global regulations such as GDPR in Europe and the CCPA (California Consumer Privacy Act) in the US require users to opt-in.
Fortunately, there are many ways of encouraging users to sign up to receive company WhatsApp messages. Here are five that you can undertake relatively easily.
1 Home page or pop-ups
If a consumer wants to interact with you, they will visit your website to learn more about your services or even make a purchase.
While they are there, you have a fantastic opportunity to encourage them to sign up to receive messages from your WhatsApp platform.
You can drive conversions via web pop-ups, fixed banners or by placing an opt-in CTA module within the page.
2 Landing pages
If encouraging sign-ups is your priority, then you can create bespoke landing pages which contain all your WhatsApp details.
Customers can subscribe and consent by adding their number to the page. You need to ensure the page is intuitive and optimised for mobile. Don't forget to create a confirmation landing page, so the customer knows their opt-in is successful. Otherwise, they may get frustrated and give up on the opt-in process.
3 Text messages
Although many users have WhatsApp clients on their computers, for most people, their primary interaction with the platform is via mobile. So one excellent way of encouraging users to sign up for WhatsApp is to send them an SMS.
This should inform them about your presence on WhatsApp and include a link that leads directly to a sign-up and opt-in.
4 In a WhatsApp thread
If a customer reaches out to you via WhatsApp to ask a question or make an inquiry, this delivers a golden opportunity to get them to sign up.
Businesses can answer their questions, but it doesn't mean users have opted into marketing messages or can be sent them in the future. You can, however, ask them in the WhatsApp thread to opt in.
5 Phone interactive voice response
If a customer calls you, it is possible to generate an automated voice message asking them if they want to opt-in to receive your WhatsApp updates. If the answer is yes, they dial a specific key. You'll then reach out on WhatsApp and confirm they have agreed to receive messages from you.
Communicating with customers via WhatsApp is going to become essential for consumer-facing businesses in the future. Building a database via encouraging sign-ups is a strategy that should be high on marketing executives' agendas.