This is a big one for all you Zoom-heads out there. Hold onto your hubs and cast your net(work), because Zoom's making its way into the virtual experience space.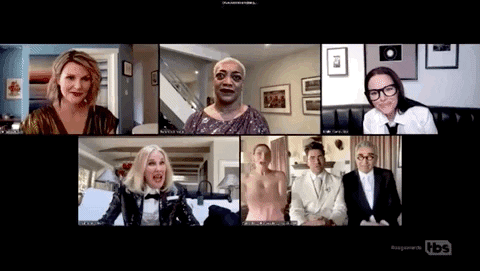 So, what is this all about?
Well, I'll tell you.
Zoom Events, announced yesterday, is an all-in-one platform that aims to help users build engaging and interesting virtual experiences.
You'll be able to build your own branded event hub, manage ticketing and registration, and beyond. Really spice up those local parish council zoom meeting even more. Looking at you, Jackie Weaver...
Zoom Events will also allow you to host a number of events, in a number of different ways. From multi-day summits, to multi-track conferences, there's a chance to really customise and personalise. Get your clients out of that zoom slump, because boy, we've all been there. All I see in my dreams is small rectangles, raise hand, and the clapping emoji. 😵
So, time for some bullet points. I know you guys love bullet points.
With Zoom Events you can:
Build your own event hub
Manage ticketing and registration
Utilise a single dashboard for ease of management
Host a variety of events
Foster connections
Know your stats
Plus, Zoom Events will absorb OnZoom, the company's events platform and marketplace. In a press release May 19th, Zoom suggested users:
"Think of Zoom Events as the next evolution of OnZoom into a more powerful platform that can meet the needs of small businesses and enterprises alike.
Whether you're a small business, a large organisation, or an entrepreneur in the arts or education, Zoom Events will enable you to easily create, host, and manage your online experience."
So, stay tuned and swoon for that soon zoom boom.
Keep your eyes peeled for it's unveiling this summer. To learn more about this new offering, visit the Zoom Events page!