Co-CEO of PredictableRevenue.com. Global keynote speaker. Best-selling author. Father of 10. Aaron Ross has a lot going on.
Many of our readers will know him from his best-selling book Predictable Revenue, which is often referred to as the "The Sales Bible of Silicon Valley", which sounds like an Indie film starring Tilda Swinton.
It's been No.1 on Amazon's telemarketing list for over 10 years and has been described as "Entrepreneurial Crack" by readers.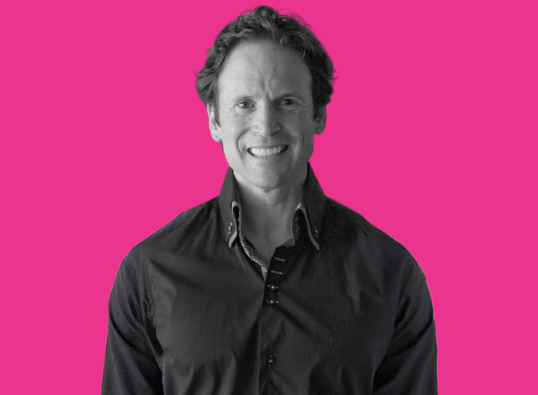 So, what else has the inductee of the Sales Hall of Fame been up to, past, present, and future? Well, no spoilers but a hell of a lot. Let's jump in.
Aaron in... The Past
Before Salesforce, Aaron had one internet start-up. He founded the company with a partner, ultimately raising $5M, but the venture crumbled, in what he calls the "one business failure that was, by far, the most painful"
Prior to this, he'd also been part of a few small businesses in college, including a painting company. And before that, he was a self-proclaimed forger. I know, plot twist.
"In High School, I created and sold fake IDs, so I was a forger. In the United States, to buy alcohol you have to be 21. A couple of those things when I was younger."
But after this lucrative life of crime, Aaron graduated from Stanford University with a BS in Environmental Civil Engineering.
Aaron comes from a line of talented entrepreneurs. He sees his father as an important inspiration, who was the founder of the famous Ross Systems.
In the United States, it was a big financial budgeting software company. It's actually still around.

It was sold to a Chinese company. It has been bought and sold a few times, but he started that when I was born basically. That's where I got my original inspiration and then after doing it for a while, I was like I enjoyed it.
His start in Salesforce was surprisingly humble. "I wanted to take a job there to learn sales," he said. Starting out as the most junior executive in the company, he was performing an entry-level job answering the 1-800 line. In fact, the only person he had working under him was an intern.
At this point, he had been the CEO of his aforementioned internet company, but the failure had shaken him. In the end, he put the business' collapse down to his inability to build and manage a professional sales team during his time as CEO.
Salesforce was very successful already. But there was something that Salesforce wasn't doing too well yet. They had tons of leads coming in, like thousands a month for small business customers.

They'd just built an enterprise product, hired and spent a ton of money on experienced field enterprise sales. Despite all the inbound lead generation and Marc Benioff — who's brilliant at public relations, we weren't getting enough enterprise or mid-market leads. It just wasn't penetrating.

Instead of waiting for a solution, what I did was have a little chat with myself. "I see the problem. We're getting leads but not enough sales. We have hired the most experienced salespeople out there and they are helping bridge relationships with customers, but they're not bringing anything in and they're struggling."

So I decided to take a crack at creating an outbound prospecting process — a simple, yet effective way to prospect for appointments.
Then, in 2011, Aaron had a pretty busy year. He founded Predictable Revenue, a consulting company that helps B2B companies triple sales growth and create self-managing sales teams.
The sales development framework of Predictable Revenue was conceived at Salesforce, with Aaron being part of the early team which built the enterprise sales development function.
The use of the "Cold Calling 2.0" framework helped increase Salesforce's recurring revenue by $100M, and even continues to help double their enterprise growth today.
But all this started from the book of the same name, published in 2011. The work focused on how Aaron created this outbound sales system. It has now been No. 1 on Amazon's telemarketing list for over 2 years, has been translated into different languages for different markets, and has spurred a sequel.
"Predictable Revenue started as a book actually, which came out in 2011. The book was about how when I worked at Salesforce, way back when it was small and had a couple hundred employees, I created an outbound sales system that helped them almost double their revenue growth.

A few years after leaving Salesforce, I wrote the book and I guess they now call it the Sales Bible of the Silicon Valley now.

Now, I have a company around what the book does. It is basically an outbound success company that helps other companies trade results effectively, for a faster revenue to outbound prospecting."
"Alexander Graham Bell discovered the telephone, Thomas Edison discovered electricity and Aaron Ross discovered the Enterprise Market for Salesforce.com," said Shelly Davenport, VP Worldwide Sales at Replicon & ex-VP Corporate Sales at Salesforce.com
Aaron in…The Present
"Working with Aaron Ross has been nothing short of amazing! His methods applied to our sales organisation helped us produce a profitable and scalable new stream of predictable revenue. We saw at least 40+% new business growth. The best part is, we had a blast while doing it!" - Michael Stone, VP Sales and Strategy, WPromote
Since all of this success, Aaron's focus has shifted, but he hasn't stopped achieving big things.
From starting a position as Non-Executive Director and Advisory Board Member at Cognism to writing another best selling book "Impossible to Inevitable", he's not stopped learning and teaching.
But Aaron has recently moved to another subject: speaking openly about stress, exhaustion, anxiety, energy management, and information overload. He believes that all of these are creating an energy pandemic and an emotional pandemic within the entrepreneurial community.
This has led to his recent articles being named such things as "The Anxiety Economy And Entrepreneur Depression" and "You're Going to Be Okay".
Aaron's current venture is revolutionising the way businesses tackle growth. So, on top of a huge family, and a thriving business, what's his secret? Well, it's a 25-hour workweek.
People often focus on productivity hacks and tips that speed up your work process or automate everything to run in zero time. But I want to put a spotlight on working slowly as a time saver.

There are parts of my work that I can do at lightning speed. I put a draft of predictable revenue together in just three days. But the concepts I explained in the book and the strategies I re-imagined for sales were built over years and years of experience.
Currently, Aaron is mostly consulting. "There are two main things in our business: one is outsourcing for companies who aren't ready to do their own prospecting. Most in the US. The other is what me and my team do, consult with companies on how they can build their own outbound prospecting team for faster growth."
As part of his role, he helps companies go through the learning system of how to hire the right sales team, how to prospect, what metrics to measure, and how to configure Salesforce, among other things.
If you want to see Aaron speak in person, you're in luck. At the moment he's preparing to speak at SaaSiest 2022, the "ultimate B2B SaaS experience in the Nordics, in Malmö, Skåne County.
Plus, he's going to be on the Mainstage at this year's AntiConLX Global. You can check out all the details for our upcoming event, right here!
Aaron in...The Future
So, I feel there are a lot of roles I've taken on… father… business person… speaker… entrepreneur .. parent… husband… money manager… cheerleader...

This list never ends.

but the role that I really struggle with, and I don't know how to do...or forgotten how to do… is just Aaron.

who am I? what inspires me? what do I enjoy? what do I want to do?
Aarons focuses on shifting how the business world works, on a human level, and shows no signs of slowing. He believes we're in the middle of a ginormous shift in leadership, from book smarts to emotional smarts.
Lots of his current work, and future successes, have been shaped by his family. Due to the number of children, he can only work 15 hours a week. Plus, with his residence in LA, it's a pricey situation, both in time and money. But he considers his family and friends to not run parallel to his success, but as a defining part of it. "A lot of people think that having a family while starting out is a burden or a distraction. It doesn't really need to be," he states.
"It can actually be a huge help and support, and the motivation you need to keep going and be more successful than you could be on your own. I really want people to start appreciating those they have around them."
Being a CEO is a tough job, though (hopefully) rewarding. there's little day to day glamour. lots of responsibility. + always a new twist to deal with: pandemics, economic shocks, competitors, the disconnection of remote work, stress, uncertainty, loneliness... though with some fun, teamwork and growth mixed in!

[sounds like parenting]

…

There's more to leadership than holding teams accountable to goals and KPIs."