Marketing planning season: Unpacking lessons learned & predictions for the year ahead (N.America Ed)
19th October, 2022 | Online | 13:00 EST / 10:00 PST / 18:00 BST (GMT +1)
With Keynote speaker: Scott Galloway
As marketers start planning for the year ahead. We are joined by prof Scott Galloway, famous for his unfiltered no BS views, market analysis and hot takes on what he sees playing out.
✨GIVEAWAY ALERT✨
🔥 Got a burning question for marketing legend Prof G?
📚 Fancy winning his library of best-selling books?
Simply submit your question ahead of the session and turn up to the live event to be in with a chance of winning!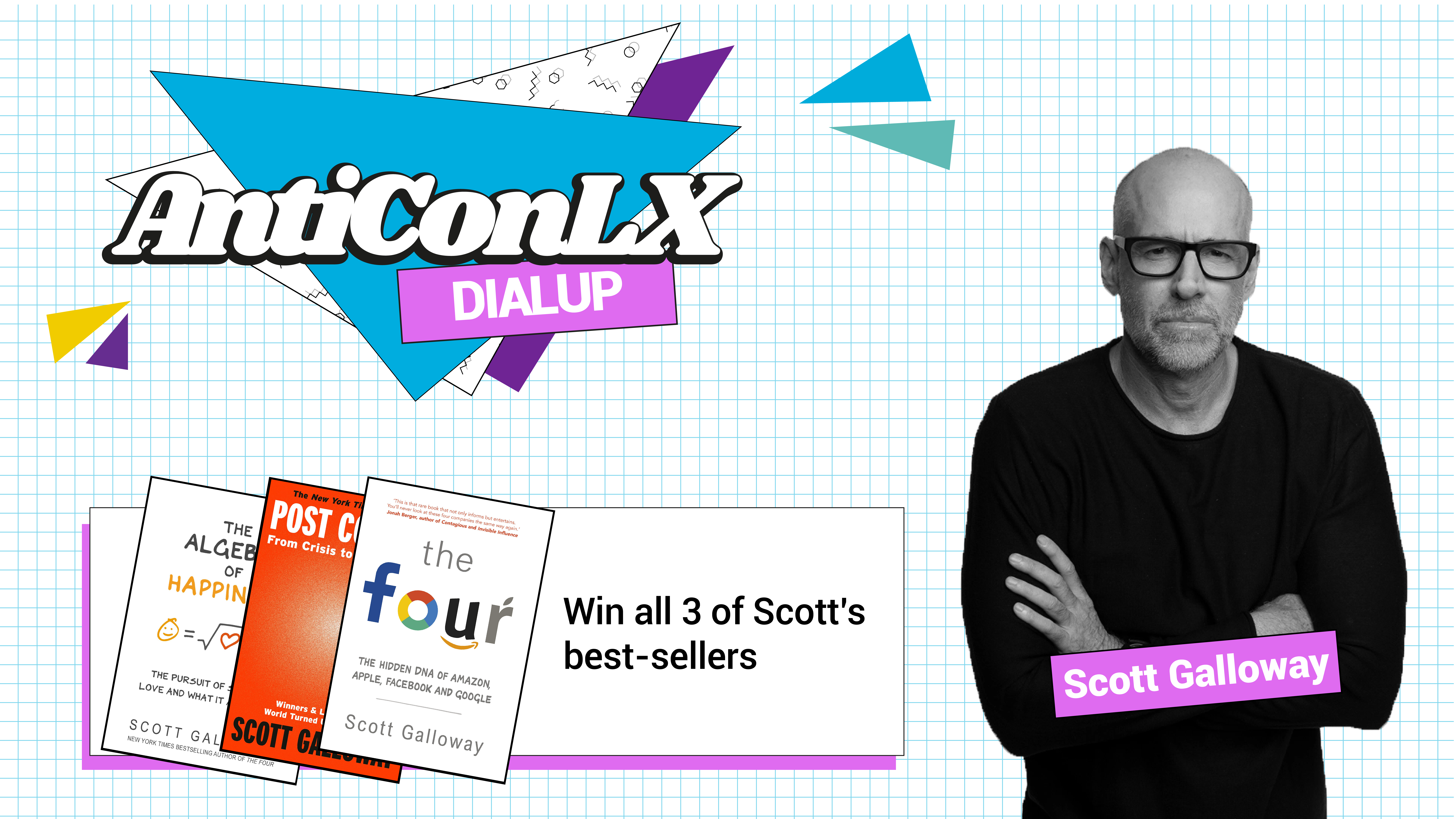 We'll be getting under the microscope and unpacking 2022's key market trends and taking a look at the marketing lessons we've learned.
Then we'll be jumping into the time machine. Fast-forward 1 year, 3 years, 5 years, what will every marketer wish they knew now?
And if there's one thing Scott Galloway, AKA marketing and business prophet legend, is famous for it's predicting the future.
This session will provide you with practical planning advice for the year ahead PLUS direct access to Scott to get your questions answered.
Streaming live on a screen near you, an exclusive AMA (ask me anything) with keynote speaker, Scott Galloway:
📚 Best-selling author
🎓 Clinical Professor of Marketing at the New York University Stern School of Business
💼 Founder of Red Envelope, Prophet Brand Strategy & Section4
🎤 Host of the Prof G Pod podcast
📢 Owner of many controversial opinions
🔮 Future telling legend
💪 All round marketing icon
Join us on 19th October as we reflect on the marketing year in review and dive into predictions and trends for the year ahead.