The State of CX 2022
Organisations are in agreement that great customer experience provides a competitive edge, but just 29% of marketers feel they are exceeding customer expectations around CX.
For companies looking to improve customer experience, there are many challenges to overcome; having the skills and knowledge of technology and data within the business, the challenges of finding staff with these skills, and also key challenges around data posed by new privacy legislations, and customer concerns around the use of their data by organisations.
This report produced by LXA in association with Treasure Data, a leading enterprise Customer Data Platform provider, presents the latest trends and key findings in CX from a survey of 200 CMOs across UK & Europe.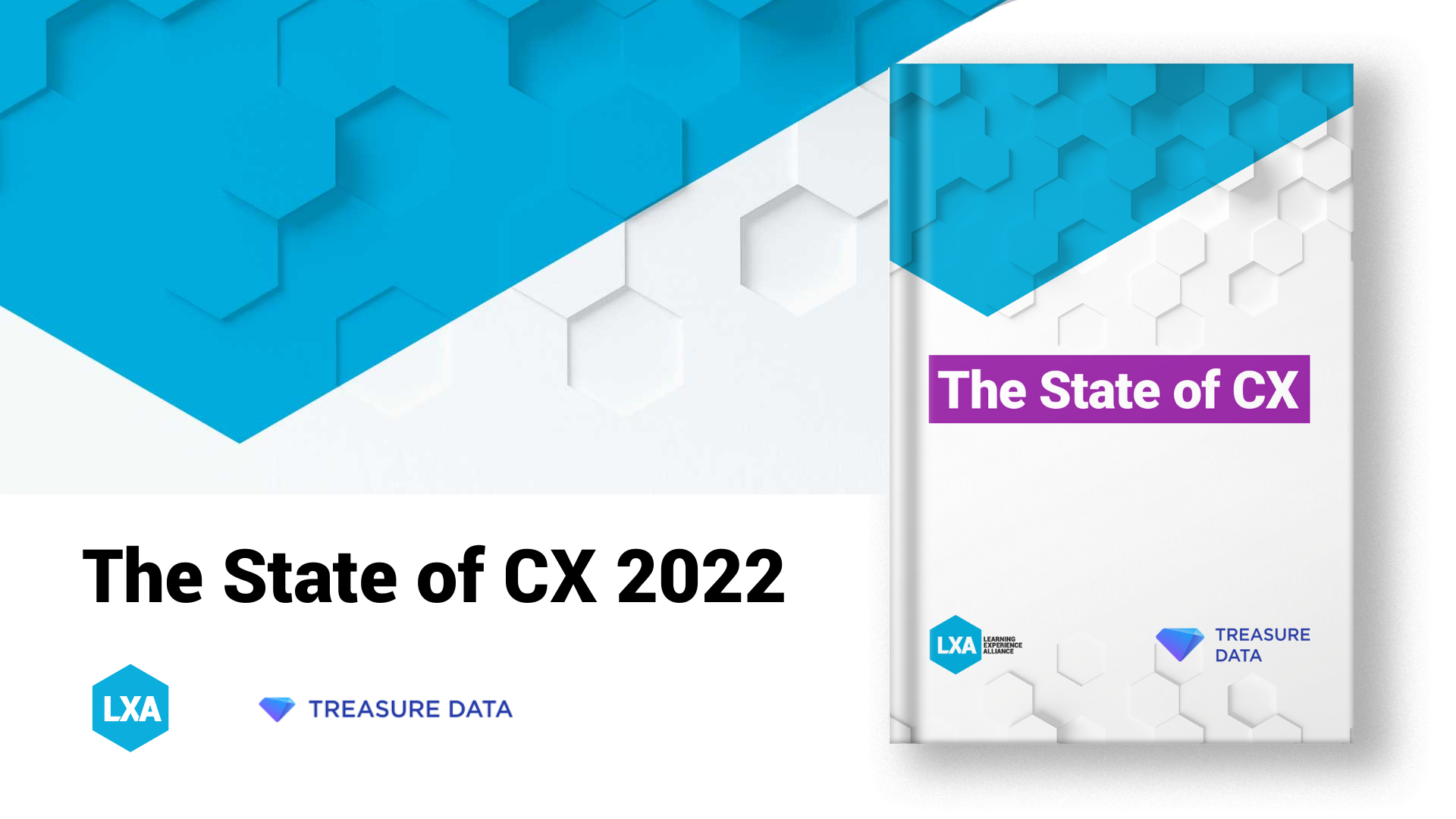 The report looks at the foundations of great customer experience, the need for strong data strategy, investment in technology, teams and training. It finds that those business focusing on using technology and data to link offline and online experiences, are those most likely to exceed customer expectations around CX.
Key findings include:
72% of CMOs agree or strongly agree that amazing customer experiences provide a powerful competitive advantage.
64% of CMOs say data compliance, privacy, and ethics are vital to achieving customer experience success.
Just over 27% of respondents are focused on orchestrating omnichannel marketing campaign initiatives to drive customer experience (CX).
32% of CMOs said a lack of skills or knowledge was a significant barrier to realising their customer experience vision.

Download your copy today to unlock more key insights and discover how you can achieve CX excellence at your organisation.