Trends, Planning and Predictions for 2022 and Beyond
This event has now passed. Sign up to view the session on demand.
With Keynote speaker: Scott Galloway
Professor of Marketing at the New York University Stern School of Business, speaker, author, podcast host, and entrepreneur.
🔥 Hot Topic Alert 🔥 We'll be asking Professor Scott Galloway for the low down on the latest Twitter acquisition by Elon Musk for $44 Billion and what this means for marketers.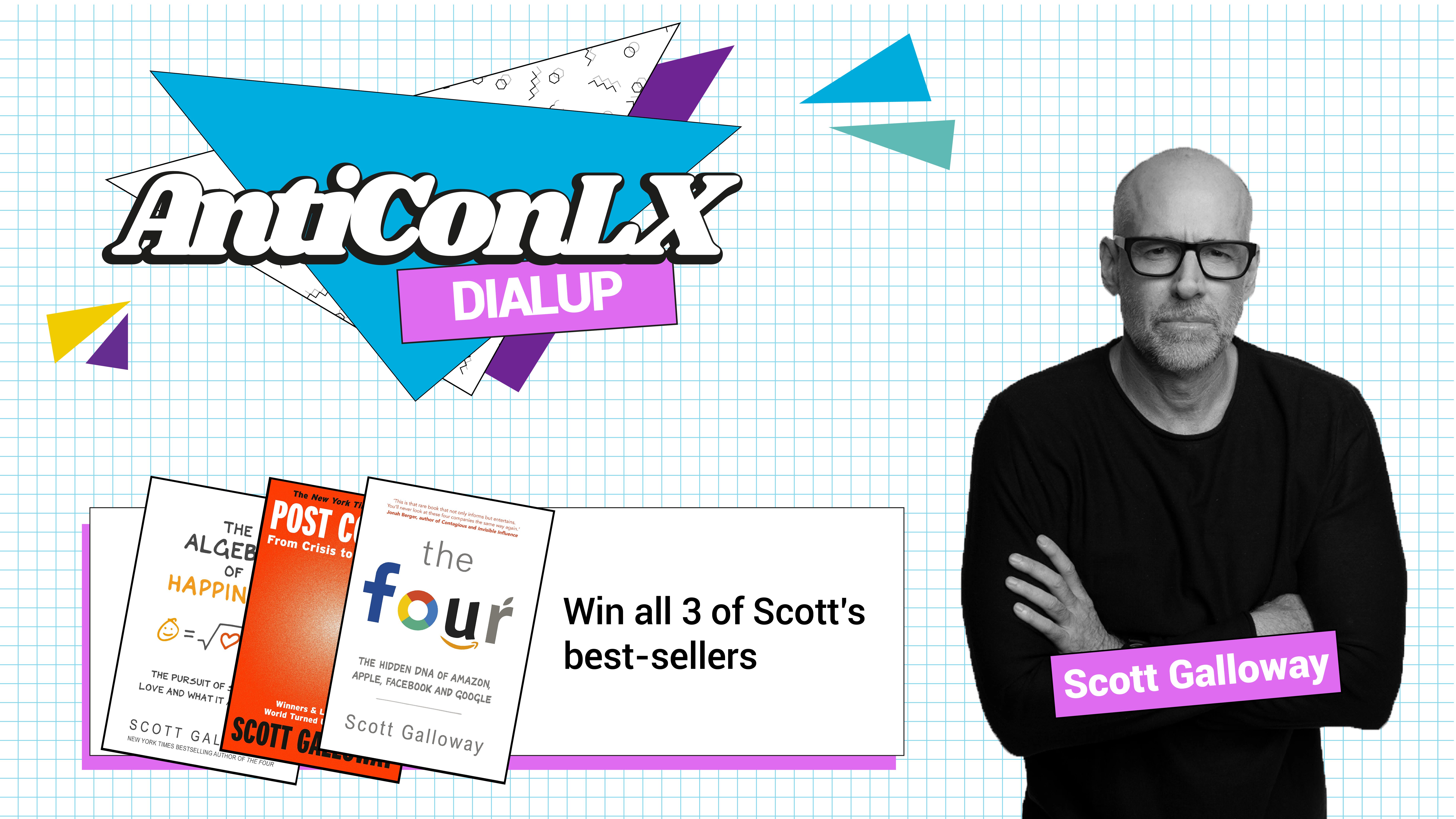 Psst down here...
Join us for a live AMA with industry legend, straight-talking Scott Galloway, plus an expert panel as we dive into Trends, Planning and Predictions for 2022 and Beyond.
If you're familiar with Scott Galloway (which let's face it, you probably are) you'll know he knows a thing or two about industry predictions. Rumour has it, the lenses in his famous frames are made from finely cut crystal ball. This guy sees all.
We'll be discussing Scott's predictions on hot topics such as:
The ever-changing customer and their rising expectations

Marketing in the new world to the new customer

Marketing excellence in 2022 unpacked;

The importance of first party data to drive owned channel communications

Omnichannel not multi-channel

The great data unlock; backend (data modelling & flows) to frontend (data activation to personalisation at scale)

Not forgetting the timeless fundamentals of marketing

📚 As if that isn't juicy enough, we're throwing in the chance to win the entire collection of Scott's best-sellers including: The Algebra of Happiness, The Four and Post Corona when you submit a question for Scott and show up to the live session!
🎟️ PLUS - we're giving away FIVE FREE AntiConLX Global passes (RRP £550) to a lucky registrant who signs up and shows up to the live session.
What are you waiting for? Go, go, go!