Tom Goodwin is an expert in innovation and digital transformation, developing his image as a futurist and advocate for change over many years in the industry.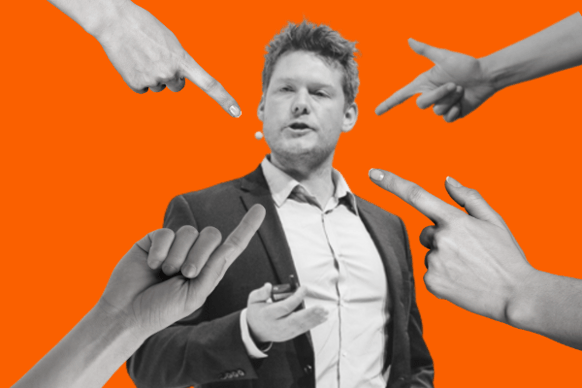 We also need to find out what kind of innovation gets his hair to be as fantastic as that. Maybe we'll reveal it at this year's AntiConLX Global in October, where Mr. Goodwin himself will be speaking!
Tom's approach to the industry has been unique, in his ability to quickly see the power of technologies, and the need to harness it to propel businesses further.
Tom Goodwin may be a ground-breaking author, speaker and consultant, but he refuses to take too much credit. Tom has rejected the moniker of "influencer" or "guru" and instead chooses to concentrate on the job at hand. That is, guiding people and brands through the implementation of new and emerging innovation, and commenting on all this futures and insights.
Since graduating with a BArch Architecture and an MEng in Structural Engineering, Tom went a completely different route than buildings. He did end up in a different type of building and development, maybe. Growing businesses, instead.
Tom began his career as a Key Account Manager for GlaxoSmithKline. This is where he began to develop his knowledge of marketing, as it pertained to the development and implementation of promotion strategies.
He then moved to work for firms such as TBWA Worldwide and Lowe Worldwide, where he became a pivotal figure in campaigsn for big-name companies such as Pedigree, Nivea, and Nokia. Then, in 2008, he was promoted to Global Business Development Director for Lowe and Partners Worldwide. A bit of a mouthful, but it heloed him boost his knowledge of business development and marketing, through his work on the promotional material and outreach strategy.
Then, another win. After forging a successful reputation in this industry, Tom was then appointed as the Director of Growth and Innovation at DeVries Public Relations. He spearheaded their go-to-market strategy and various marketing material for their partner companies.
After a few other positions in large, well-known companies, Tom then moved to join Publicis Groupe, holding a role as Head of Innovation for Zenith Media, as well as the role of Head of Futures and Insight. Both are very Sci-Fi sounding roles, perfect for Tom.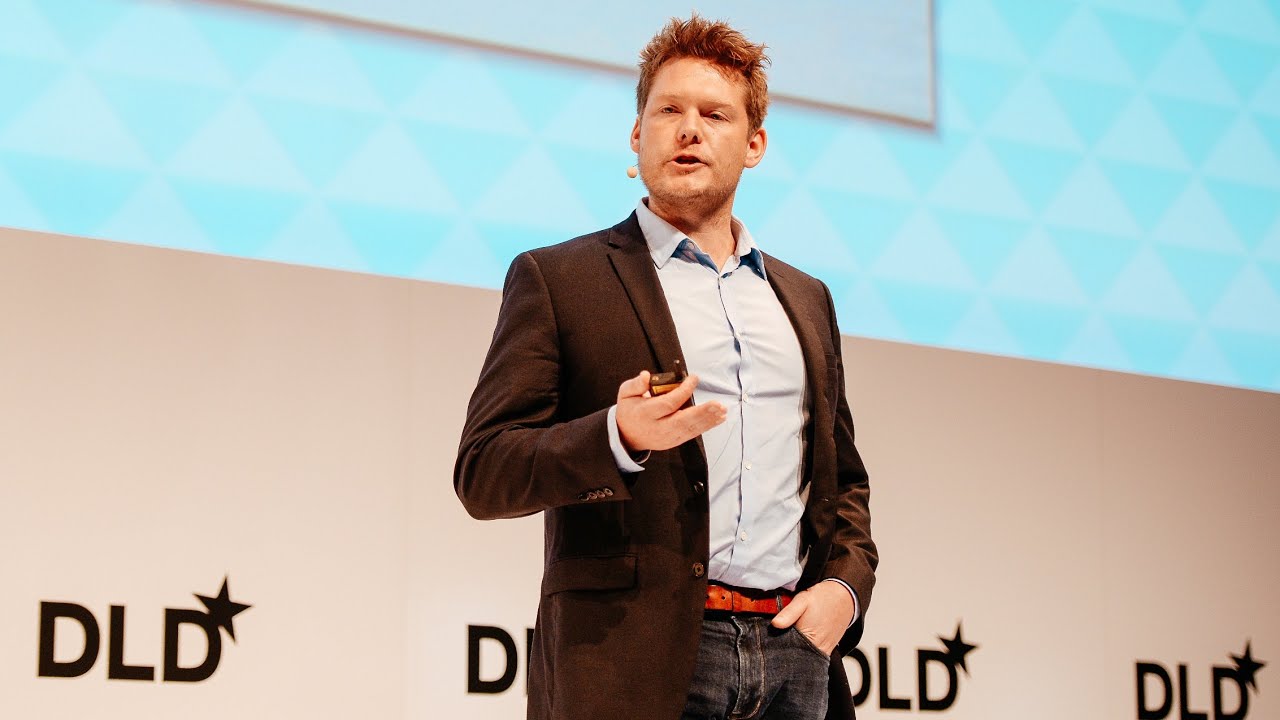 During his tenure at the company, Tom was put at the helm of the content and innovation development for the business, putting new technologies into use and embracing new changes in the marketing landscape.
But alongside these roles, Tom has also been working on his own projects. His first enterprise was co-founded in 2017, named "Interesting People, Interesting Times". This events and podcast company was developed on Tom's own vision of changing the future of the corporate conference, making them a more engaging experience for attendants.
Then, he went on to co-found "Interesting Speakers", with a similar vision of improving corporate events by providing quality speakers.
Tom released his book "Digital Darwinism: Survival of the Fittest in the Age of Business Disruption" in 2017. The work takes a closer look at disruptive thinking, to inspire those who want to succeed in digital transformation. It explains, in a very Tom Goodwin way, that assumptions that the business world has made about the "digital" are wrong. Instead, incremental change isn't good enough, and the digital is not an addition, it's everything.
His most recent project was founded in 2020 - "All We Have Is Now". This is a consultancy firm that helps clients with business transformation and innovation, helping them to solve pressing issues, and embrace new technologies.
As a years-long industry provocateur and commentator on the future of marketing and business, Tom has made a splash in print form too. He's a columnist for The Guardian, TechCrunch, and Forbes, and is a frequent contributor to GQ, Ad Age, Wired, Ad Week, Inc, MediaPost and Digiday.
Tom also frequently speaks all around the world at conferences (like AntiConLX Global) and to clients about their own business transformations, as well as tech disruption, innovation in advertising, and the future of industries such as entertainment, retail, and mobility.
Tom has called this time "the most interesting time in the world" and utilises his expertise to ensure businesses take full advantage of it.
And also, let's be honest here... the hair. We love him because of the hair.
Credentials
Studied at the University of Sheffield- first attaining a BA in Architecture and then a subsequent Master degree in Structural Engineering

Co-founder of New York event, Interesting People, Interesting Times

Bestselling author of ground-breaking book,

Digital Darwinism

Speaker, author and consultant for

Tomfgoodwin.com

EVP, Head of Innovation at Zenith Media

Founder of All We Have Is Now

Co-Founder of Interesting Speakers

Head of Futures and Insight at Publicis Group

Head of Innovation for Zenith Media

Author of Digital Dwarfism

Voted #1 Voice in Marketing on Linkedin

Named one of the 30 People to Follow on Twitter by Business Insider

Named a 'Must Follow' by Fast Company

Named one of the Top Two People in Advertising by Fast Company
Fun facts
Tom has worked for renowned clients, such as FOX, Nestle, Nokia, Emirates, Microsoft, BMW and many more!

Tom has (to date) over 600,000 followers on Linkedin!

Tom was a guest to our

Marketing & Tech Book Club

, chatting about his book

Digital Darwinism

!
Where to find out more
Tomfgoodwin.com

: Website which hosts various writing and speaking resources, as well as links to his new book

Interesting People in Interesting Times: the tech event series Tom and

Adriana Stan host annually in New York

Interesting People in Interesting Times Podcast: a companion to the event series, with guest speakers and bold topics of discussion

Don't forget to read his ground-breaking book,

Digital Darwinism

: Survival of the Fittest in the Age of Business Disruption