Your content marketing strategy stands at the corner of the mat. The crowd falls to a hush. It does a triple double, landing on one leg, whilst twirling some ribbons and singing Yankee Doodle Dandy. Such agility. 10s across the board.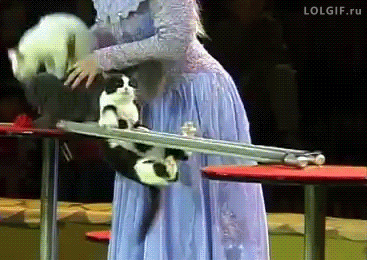 B2B marketing is always changing. Technologies, market conditions, trends, the demands of consumers, Susan from Account's hair style. So, to keep up with this, you've got to remain agile and flexible, like a Russian gymnast. And this is particularly applicable to content.
74% of businesses have accelerated their investment online, especially in online experiences, as a result of the pandemic. In fact, 76% even claimed that their move online saved their business. With the whole thing ongoing, it's not unlikely that this will continue.
And the benefits of a successful B2B content marketing campaign are clear, as shown by the chart below: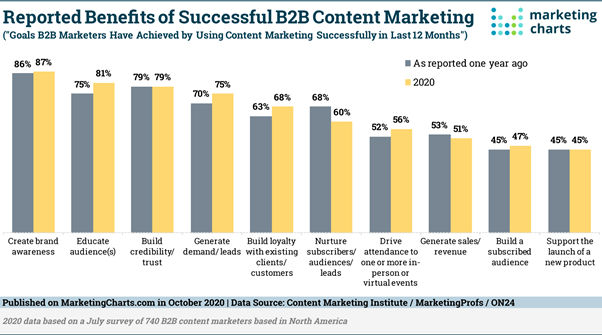 Remaining adaptable, agile, and flexible, with your online content is a priority. And from this can grow personalised, and exciting, customer experiences.
We've had to expand our network via digital marketing strategies such as webinars and podcasts, as we relied mostly on in-person events and conferences for brand awareness. We saw an increase in those whose organisations use content creation/ collaboration/workflow technologies (58% this year vs. 48% last year) – not surprising in a work-from-home world."

- Robert Rose, Chief Strategy Advisor at Content Marketing Institute
But it's not as easy as just starting to remain adaptable. Though this kind of content marketing can be impactful, there's a few obstacles to overcome. Marketers have to do more with less, deal with self-educated buyers, organise multiple messages and goals, deal with more than one audience with multiple wants and needs. So staying on top of this, and the constant change, can be overwhelming.
But with companies spending more and more on content creation, staying agile is a necessity. Because it's not just about having relevant content, but instead it's a response to the changing needs of customers.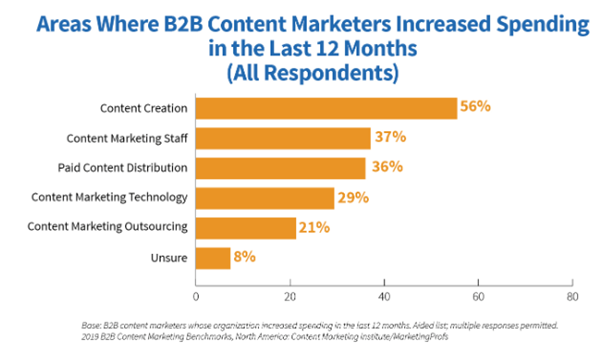 But first things first. Let's get into the 'what' of content agility.
What is content agility?
Content agility is basically a brand or company's ability to optimise the end-to-end process of delivering changing customer experiences. So, to become more agile, brands have to remove any obstacles preventing this streamlining.
This means a couple of things have to be achieved, including:
Having the right tools and tech
Building a great author experience
Ensuring a focused and responsive content campaign
But how do you do this? I mean it's very easy for me to sit here and be like "Get Good". Well, don't doubt me, I'm going to give you some tips. Calm down.
Before we get into the how, we've got to take a look into the why. Why does it work? Why should we bother? We're all very busy, and that new series of Ted Lasso isn't going to watch itself.
Well, let's ask Coca-Cola.
"Coca-Cola's marketing journey in the last six months has not been about stopping the shop, closing the shop, or temporarily pausing the work, but about making the work more meaningful," said Sadaf Zarrar, Director Global Creative Strategy at The Coca-Cola Company.
Instead of making drastic and jarring changes, her team decided to go down the optimisation route. Basically, the advertising approach didn't really alter, but the adverts did.
"We just fast-forwarded it to where we were hoping that we would [end] up anyway," she explained.
This [the pandemic] was just the right catalyst that required us to start thinking and forced us to develop things in that way."
The usual coke campaign involves smiling people, outside, hanging out together and making lasting connections. But this isn't exactly Covid compliant.
"School was still happening with home schooling; people were still meeting, though it was more digital," Sadaf continued. "It was important that we immediately adapted to that reality. That's where agility comes in."
The campaigns that emerged from the Covid crisis stayed "very embedded in the cultural reality of the young people at that point in time," as Sadaf described it, choosing to champion human spirit and connection. The To the Human Race campaign, for example, refreshed work from 2010 to celebrate the front-liners.
"The situation has changed, but the feeling hasn't changed," said Sadaf. "The campaign we rolled out in ASEAN immediately after that celebrated all that was happening at home."
So, in an era where marketers are constantly changing their business model, products, and offers, and times change of their own accord, content marketing must keep up. So, to ensure your content is timely, you could try:
1. Building and reorganising your content team to focus on their strengths
It's hard to understate how important building your content team is. And I'm not just saying that as a content writer. I mean, not completely. 80-20 split. 60-40.
So, this isn't just a case of hiring new people, but organising the people you've got. This means building a team based on their strengths, interests, and skills. So, you might have a creative expert, a stats wizard, or eBook savant in your ranks. Identifying these abilities will mean you can direct tasks to whoever suits it best.
Bryan Urioste, VP of Demand Generation at SolarWinds, suggests taking a skills audit, and asking your team what they're passionate about. This can lead to finding secret proficiencies, and leveraging your team's skills to their full capabilities.
2. Save room for extra content
So, when you're planning your calendar, it's important to save room for extra, timely content. This might be news, trending topics, trending trends, and trending technologies. Basically, if it's trending, it's trendy.
This will demonstrate your organisation's ability to produce on topic, fresh, and consistent content, and promote your brand as a thought leader.
Something else to consider is your brand's ability to repurpose content. So, if you plan to develop an eBook or whitepaper, consider using the content in these longer pieces to create a few short, offshoot pieces.
This means you'll have a bunch of consistent content that can even work together as a series. It'll also save your content writer's precious, precious time, giving them the chance to move their attention and talents to other projects.
3. Focus on the author experience
The author experience refers to the tools, and structure, in place to make everything just a lil bit easier for your hard-working writers. Now, this doesn't mean getting them a nice cup of hot chocolate and a pillow for their desk chair. Although that does sound nice.
Instead, it's about the processes and tech that makes content management simple, scalable, quick and, well, manageable.
Brands and businesses are now expected to deliver seamlessly personal and consistent experiences across channels and across devices. B2B especially - B2B buyers have an even lower tolerance for irrelevant or off-target marketing than B2C customers.
All this means the pressure is on content marketing teams. They're expected to push out more content at a quicker pace, and respond to more data.
So, tech vendors are responding to this issue with new tools. Now, it is possible to create a single page application, a page where a bunch of information stays the same, and only a little bit needs to be updated at a time.
This is alongside a back end that authors just like a standard CMS. This means teams can create engaging and unique experiences with ease.