Hold on, hold on. Burger King is selling NFTs?! But I'm hungry, and you can't eat a digital burger. I'm not sure how well ketchup and pickles go with a hard drive. Plus, it'd be waaay too crunchy with all that metal. Yuck.
NFTs have created a new form of exchange. This new economy offers freedom and decentralisation for creators, artists, and even brands to form an additional and exclusive relationship with their supporters. From clubs, to donations, to brand experiences, a purchase of an NFT extends the interaction a community has with an individual or company.
Quite a lot of the focus on NFTs has surrounded how they will support individual creators in their move away from large businesses, and the need to rely on these businesses for income.
But what about the other way round? How are businesses using the opportunities NFTs give, in order to create a direct link to their customers, in a way that doesn't rely on influencer sponsorships or seeing their ads through social media platforms?
Well, let's have a look shall we?
Brands like Nike have already snapped up media companies and NFT start ups to keep ahead of the new e-commerce trends aka all things visual and digital. Brands are becoming more like multimedia companies.
"So we're all selling media, and we're all selling products and services, So what's the difference?"
For Robert Rose, Host of the This Old Marketing Podcast, it's a case of looking at what's happened in the recent past. What we're seeing is that a lot of the audience building has become just as important as products and services. It's all about becoming multi-revenue generating.
So, how will brands utilise NFTs? Remember, the NFT space is constantly changing, both in how people are seeing it, and thanks to new regulatory rules. This means brands will have to consider the following uses, in how they make sense for their business and customers. These uses can include:
Creating additional, and extensive, brand experiences
Increasing brand awareness and loyalty
Generating interest in the brand, online and off
Building a strong brand image
Supporting social causes
Encouraging interaction
Building community
Which brands are NFT-ing to perfection? Who's bringing the OMG to NFT? Let's start with:
Number One: Coca-Cola
Coca-Cola has recently joined the NFT industry with a charitable auction, to mark International Friendship Day.
This move involved making its collection of digital collectables available in order to "re-imagine some of Coca-Cola's iconic assets for the metaverse, with each NFT inspired by shared moments of friendship." So, this involves taking their decades-old brand image, and solidifying it in the digital world.
Coca-cola takes the whole thing one step further, with the NFT being metaverse-compatible. The auction includes a futuristic redesign of the Coca-cola delivery jacket, which is 'wearable' on Decentaland, the decentralised 3D virtual reality platform. Plus, the proceeds of this campaign went to Special Olympics International.
So, the brand is establishing itself as forward thinking and socially responsible, whilst also re-establishing their brand identity and building anticipation and customer relationships. Clever.
Number Two: Gucci
Now, Gucci isn't selling NFTs of Lady Gaga and Adam Driver anytime soon. Though that would probably sell out in seconds. No, the Italian fashion brand turned the catwalk digital last year, auctioning off an NFT inspired by its F/W 2021 collection.
Joined by another established luxury institution - Christie's - the NFT was described as having a "dream-like landscape and effervescent energy", which is exactly how my teachers describe me on my school reports.
The NFT draws from a four minute film created to accompany a runway show, and raised a final sale price of US$25,000 which was donated to UNICEF's COVAX initiative.
Number Three: Charmin
Even bears are getting into NFTs these days.
The toilet paper supplier has rolled its way into the NFT market, meaning that panic bulk buying can now make its way onto the internet too. Yippee.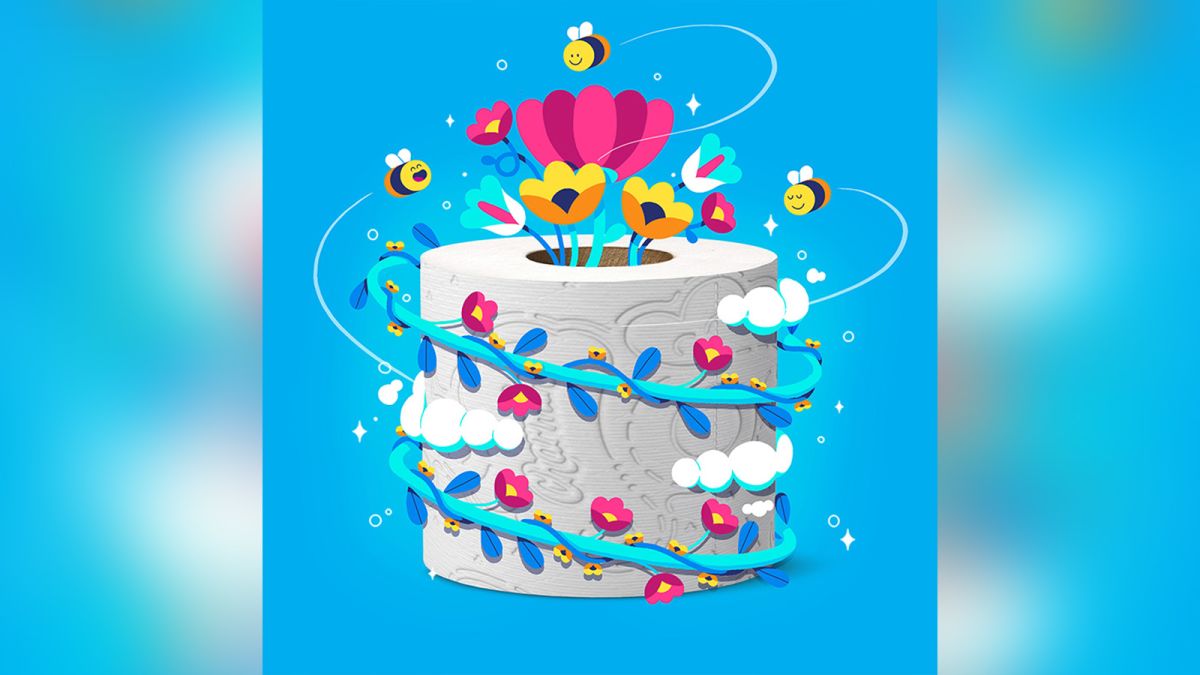 Charmin is selling toilet paper themed NFTs, branded as NFTP (non-fungible toilet paper), which is actually quite funny.
The NFTs even come with a physical display, in case you want to hang your NFTP over your mantlepiece, right by the pictures of your family. Charmin suggests the best way to enjoy your new artwork is to "hang your NFTP in your bathroom alongside your IRL rolls."
These pieces are pretty limited, however, as only one NFT is being sold of five designs. All the proceeds of the sale will also go to charity - Direct Relief to be specific.
Number Four: Campbell's Soup
When people said NFTs were being souped-up, I didn't think they meant literally.
The staple soup brand recently worked with artist Sophia Chang to promote its new label, which follows a more modern style. To celebrate, the company is keeping up the modern mindset by minting 100 soup-based NFTs.
"We've been on a journey to reimagine this iconic brand and appeal to new generations of consumers who are cooking at home more than ever, while still honouring our rich history," said Linda Lee, chief marketing officer of meals & beverages at Campbell Soup Company
"The commissioning of our first-ever NFT art piece pays tribute to our place in art and pop culture, while celebrating in the most modern art medium to date."
Sophia Chang has also collaborated with a number of different, popular brands like Nike, Apple, and Puma.
She describes the crossover as such: "Some of the most famous pop art ever created was inspired by the Campbell's red and white can - the design is as much a staple of the grocery aisle as it is American culture." I do like the idea that Andy Warhol was just creating an advertisement for soup, and it got misconstrued for decades.
Just recently, Cambell's has continued its foray into experimental advertising, through its collaboration with Camp, to make a bunch of playful candles. The collaboration encouraged engagement from customers via merchandise; two limited-edition scented candles and a winter activity guide for families.
Number Five: State Farm
State Farm, the insurance company, launched a virtual treasure hunt as part of its move into NFTs. However, this experience went beyond just selling a couple of NFTs online. Instead the business encouraged participants to use their phones, AR Pokemon Go-style, to go out into the big wide (real) world and find footballs.
"We know insurance isn't the sexiest category or top of mind," said Alyson Griffin, head of marketing at State Farm. "We, like a lot of brands, care about that under-40 demographic. So we wanted to show up where those future customers could be."
The lucky finders of one of 500,000 available footballs could receive prizes, ranging from gift cards to NFTs. Rewards also included jerseys and footballs signed by NFL stars Aaron Rodgers and Patrick Mahomes. I'm sure there's a joke about NFTs and NFLs in there somewhere.
All players will receive an NFT after completing the first level of the game, and will win one of a few limited edition NFTs by clicking on a football when they come across it. When they do that, it's no longer available to any other players.
If players chose to sell their NFTs, the company won't take a penny from the resales.
Like Campbell's, State Farm also turned to some edgy artists to create their NFTs, with the artwork being designed by Florian, an award-winning generative simulation artist, and Karolina Sereikaite, an award-winning fluid and physics simulation artist. No award-losing artists round here.
This isn't State Farm's first leap into the digital world, however. In fact, they're already familiar with virtual marketing. Recently, Jake from State Farm became a non-playable character in NBA2K, allowing players to get a skin of his famous red shirt and khakis. Then, the real Jake participated in a NBA2K tournament hosted on Twitch. Talk about multimedia.
Number Six: Robert Mondavi x Bernardaud NFT Collection
The Robert Mondavi winery partnered up with French luxury porcelain house Bernardaud with their dabble into NFTs. Aiming to "revolutionize the world of wine collecting and authentication," they established the MCMLXVI collection, the name being a nod to the year the winery was established.
The collection features a series of 1,966 Limoges porcelain bottles, which sounds fancy. And it is. The Magnums are 'filled' with custom wine blends created by winemakers Robert Mondavi and Geneviève Janssens.
"Each unique digital token in this collection is a piece of generative artwork inspired by both the wine bottles and the wine blends themselves, incorporating details like tasting notes, mouthfeel, aroma, colour, and body into the generative traits of each unique NFT," the company reports on their website.
When purchased, the NFT acts as a "key" which unlocks the redemption of the physical wine bottles. So, you don't have to get drunk on virtual wine.
But the interesting angle is how the winery is using this to solve a decades, and centuries, old problem - forgery.
Both the NFT and wine collector communities thrive on authenticity, traceability and ownership, so a pairing of the two through this unique offering is a natural progression that offers exciting possibilities and foreshadows the future of collectorship, where blockchain technology sets the standard for provenance."
So, using blockchain tech, the winery can combat counterfeiting in the industry. Each bottle in the series comes with a unique authentication code which, when scanned, takes the user to the transaction record for the NFT purchase, allowing the blockchain to show proof of purchase and ownership movement, in a way that can't be deleted or tampered with.
Number Seven: L'Oreal Paris
Makeup and skincare company L'Oreal partnered up with United Talent Agency to launch its NFT collection, which is centred around initiatives that empower women.
The move is part of the marketing campaign for their new lipstick collection 'Reds of Worth'. The NFT collection features five different works inspired by the colour red, and designed by a female artist.
The proceeds for the sales will go towards the artists who created the pieces, and 50% of transaction value of sales in the secondary market will go towards the Women of Worth charity.
"Through this program, we want to bring attention to the gender disparity in the NFT space and hope that we can shine a light on the women already working within the sector, while attracting more women artists and buyers," said Maude Brunschwig, SVP of Marketing at L'Oréal Paris USA.
"As a brand that is deeply committed to empowerment and inclusion, we are proud to build on our mission of supporting women and giving these artists a global platform to showcase their work."
L'oreal is another company making its way into multi-media spaces through the purchase of tech businesses. In fact, the company acquired an augmented reality filter company all the way back in 2018. Last year, it launched a "virtual makeup" filter, which allowed for virtual testing before purchase.
Number Eight: Under Armour
Under Armour used their jump into the NFT space to honour Stephen Curry's 3-point record, marking his achievement by releasing an NFT of the sneaker he was wearing when he achieved the most 3-pointers in the history of the sport.
When purchased, the sneaker will be available digitally for the buyer's avatar on a number of different metaverse platforms, including Decentraland, Gala Games, and The Sandbox.
Though, they aren't the first clothing company to head into the metaverse. Forever 21 and Ralph Lauren recently released virtual fashion lines on Roblox.
Number Nine: Glenfiddich
Glenfiddich, everyone's Grandad's favourite Whiskey brand, has partnered up with BlockBar, a NFT marketplace for luxury wine and spirits products to launch their newest collection.
Each of the 15 limited edition liquor NFTs corresponds to a physical bottle of Single Malt Whisky.
Just like the Robert Mondavi winery, Glenfiddich hopes the NFTs will allow for authentication, and reduce forgery, which basically allows them to maintain an authentic, trustworthy brand image, not diluted by fakes.
But, in addition, the whisky company has another trick up its sleeve - community.
William Grant & Sons, Chief Commercial Officer, Doug Bagley suggests that the 'elite' aspect of owning a limited edition NFT is not dissimilar to the 'elite' experience of owning a luxury bottle of whiskey.
"Glenfiddich continues to push boundaries in whisky innovation and this mindset transcends to those we partner with. We are proud to be the first luxury spirits brand to be available on BlockBar at the time of the launch. BlockBar brings a heightened level of authenticity to our brand via its proprietary NFT platform and creates an elite club of distinguished collectors with whom we're excited to build long-term relationships."
Community and exclusivity is the reason people drop hundred-of-thousands of dollars on the Bored Ape Yacht Club NFTs, after all.
Number Ten: Mattel Creations
"NFTs for Kids?!" I hear you ask. Nope, don't worry. No Peppa Pig metaverse experiments here.
The toy company has instead partnered up with VeeFriends, who comes with its own pre-packaged NFT-mad audience. Together, they have released an NFT-inspired UNO deck, with collectable foil cards that feature one of 17 signature characters.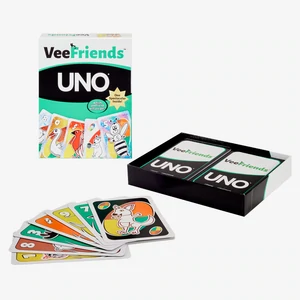 "As Mattel continues to pioneer bringing toy brands into the NFT space, we are thrilled to be working with Gary and his impressive VeeFriends collectibles," said Richard Dickson, President and Chief Operating Officer at Mattel.
"Gary's leadership in this digital dialogue, coupled with our #1 card game in the world UNO, is sure to create a collectible craze as we continue to redefine the intersection between gaming, digital art and collectability."
The VeeFriends Uno decks were sold for a price of $25 with a limit of 10 per person. In around an hour, the decks were already sold out.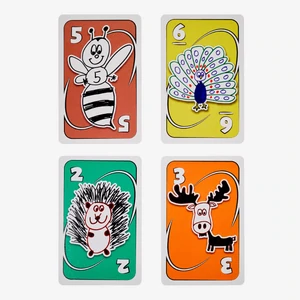 "The collection from VeeFriends offers another way for people to get involved with one of the top-selling NFT collections of 2021," says Chris Katje of Benzinga.
"The current floor price on VeeFriends is 8.99 Ethereum (CRYPTO: ETH), or around $35,000 at the time of writing."
In fact, as a result of the collaboration, the price of VeeFriends soared, witnessing a 26% increase in its daily trading volume (currently at around $562,000) on the secondary market.