The Art of Decision Making in an Unpredictable World
15th September, 2022 | Online | 15:00 BST (GMT+1) / 16:00 CET
With Keynote speaker: Richard Shotton
Author of best-seller The Choice Factory and founder of Astroten, a consultancy that applies behavioural science to marketing. Richard Shotton is the man to help get you up to speed on how your customer's behaviours influence their purchasing decisions.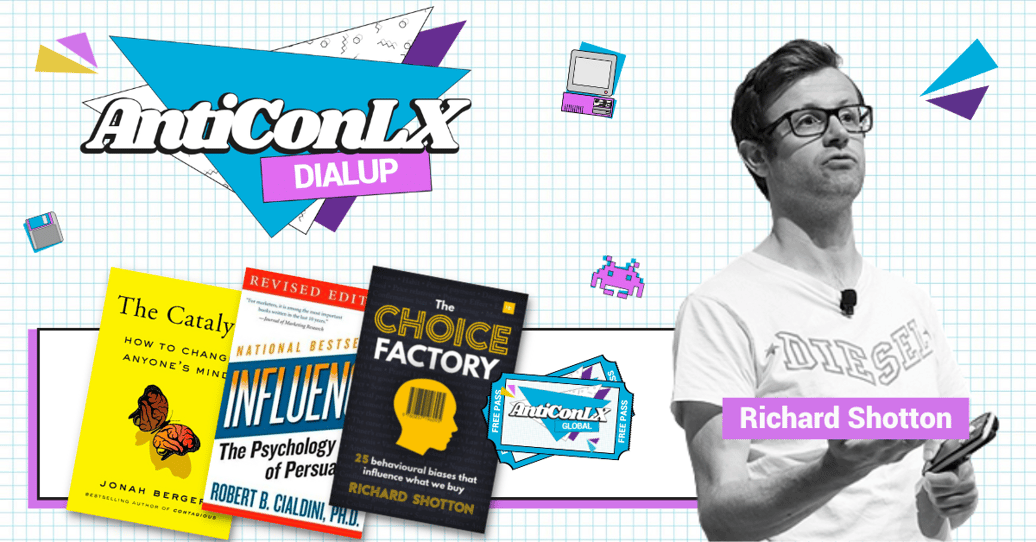 Psst down here...
Consumer behaviours continue to change. Technology and social issues have disrupted nearly every routine in day-to-day life.
To influence consumer decisions through marketing, you need to understand what drives them. And know how new behaviours, beliefs and habits really make them tick.
Today's best marketers are unlocking the data insight available to them, to better understand their customers and power better decision making.
In this session, we're joined by Richard Shotton, author of The Choice Factory, and an expert in how behavioural science and an understanding of cognitive bias, can be applied to resolve your own marketing challenges.
Plus you'll hear from our panel of experts from Treasure Data and Acxiom as we walk through the ingredients of modern data-driven marketing in 2022 and beyond.
We will cover key topics including:
💡 Ways you can improve your marketing decision-making processes
💡 How to unlock insight-driven opportunities
💡 The pitfalls of data blind spots and how to avoid them
💡 Resolving your decision-making challenges
But best of all, you can submit your own burning questions on what you'd like Richard and our panel to dig into deeper at this sesh.
Can't join us on the live date? Don't sweat. Sign up and we'll shoot you the on demand recording!
P.S. Did we mention? You could be in with a chance of winning audio copies of the ultimate behavioural marketer's best-sellers collection:
📖 The Catalyst by Jonah Berger
📖 Influence: The Psychology of Persuasion by Robert Cialdini
📖 The Choice Factory by Richard Shotton
PLUS
🎟️ AntiConLX Global tickets for X2 (RRP £549pp) where you can catch Pam IRL on the main stage
All you need to do is register for the session. So, why are you still reading? Go, go, go!